Lawsuit filed against Mountaire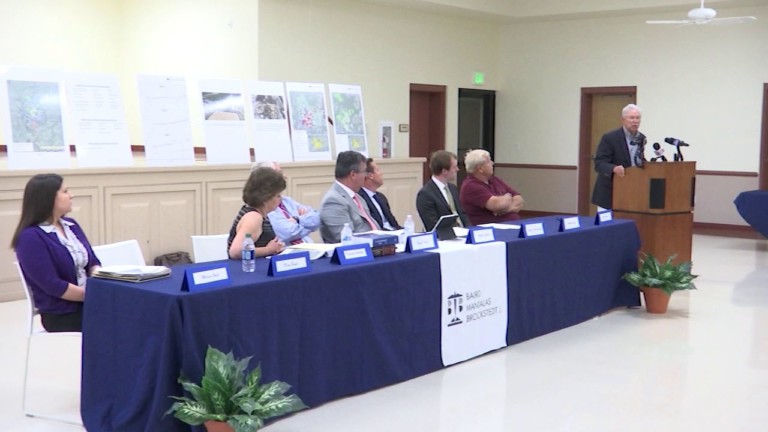 Wednesday, two law firms field a class action suit against Mountaire.
Baird Mandalas Brockstedt, LLC and Schochor, Frederico & Staton, P.A. are representing 700 Millsboro residents.
Through a series of exhibits, a dozen expert testimonies, and multiple of notice violations they hope to prove that a Mountaire Millsboro facility is responsible for polluting groundwater.
"This is one of the most egregious cases of groundwater contamination I have ever seen," says Dave Bauer, a wastewater spray irrigation expert.
The lawsuit alleges Mountaire has been contaminating areas like Swan Creek and Indian River for 17 years.
"The repeated and multiple failures of Mountaire's management oversight of the wastewater treatment operations demonstrate a pattern of incompetence, reckless decision making," says Roger Truitt, an environmental expert.
Lawyers want Mountaire to stop what they call wrongful discharge, establish a clean drinking water source, overhaul and update its wastewater treatment plan, remediate the soils, and compensate residents affected by the alleged pollution. Some residents believe their health has been impacted by the alleged pollution.
"My wife got very ill. I got very ill. Both of us had very severe gastrointestinal issues," says Gary Cuppels, a Millsboro resident.
Some residents also believe their property values have declined.
"There is stigma with owning property in an environmentally compromised area and certainly the individuals living in the area are entitled to be compensated for that," says Frederico.
The lawsuit hopes to bring residents more than 100 million dollars for the damages.
"Hopefully when the case is over, whether that is my mediation or whether my trial and verdict, whatever we recover, a portion will be allocated to each victim depending on the nature and extent off their damage," says Frederico.
"They're a 2 billion dollar company and they don't want to spend a couple of millions to fix the problem. What is wrong with them?" says Cuppels.
"We want to make sure that Mountaire cleans the land up and are good stewards to the land," says Ron and Pat Olson, who are residents in Millsboro.
Mountaire released a statement in response to the lawsuit :
"Today's press conference was a publicity stunt by a group of opportunistic lawyers hoping to cash in on a problem that has already been solved through a Consent Decree with the Delaware Department of Natural Resources and Environmental Control (DNREC). The fact that there are two out of state law firms, partnering with two local law firms, who are attempting to block the remedies in this Consent Decree, demonstrates the true nature of their motives.
As we have stated many times previously, elevated levels of nitrates in Sussex County is a very common widespread environmental condition that has existed for many decades, way before the arrival of Mountaire and certainly did not occur just in the past 17 years.
We expect to be served a copy of this lawsuit soon and will vigorously defend the allegations in court as well as thoroughly question the alleged experts. We will have further comment once we have had the opportunity to read the complaint in full" – Mountaire Farms
DNREC is mentioned in the lawsuit, for how they've monitored Mountaire over the years. However, no legal action is being taken against them. 47 ABC reached out to DNREC for a comment, but a spokesman says they will not comment on any pending litigation.