Handicap dune crossovers pilot program in Ocean City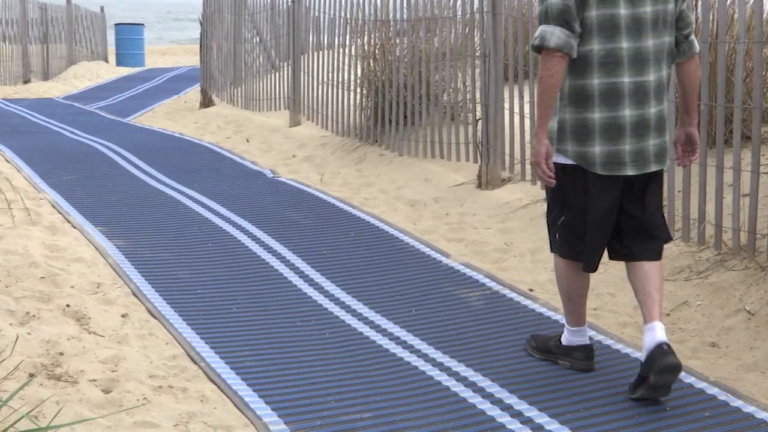 Town of Ocean City officials and the Maryland Department of Natural Resources are looking to add beach mats to help those with disabilities and baby strollers get easier access to the beach.
According to the City Engineer Terry McGean, the town is looking to add 11 mats at different access points.
This is not the first time there are mats being used on Delmarva. Earlier this year, Rehoboth Beach also decided to install mats of their own.
"We currently use a clay base to make it easier to walk across the dunes to get to the beach," said McGean.
"There are some maintenance issues with those although we generally are able to keep up with them, but over the years we have gotten complaints," he said.
So far the town has installed two beach mats, one on 130th Street and the other on 94th Street.