Domino's paves potholes in Del.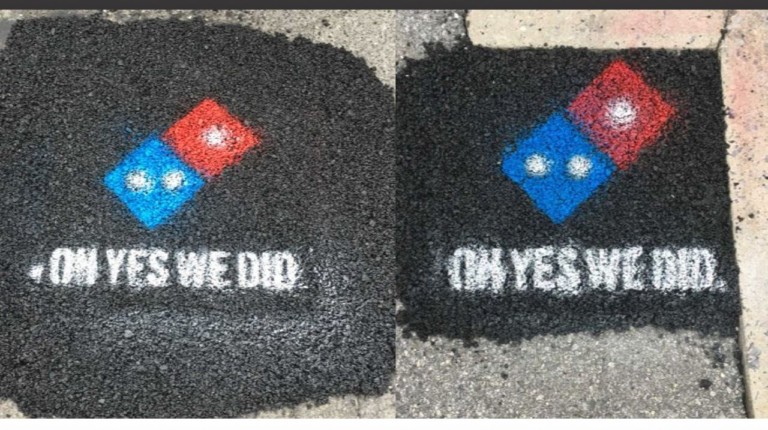 Domino's Pizza, Inc. is filling more than just bellies in one Delaware city.
On Tuesday, the company filled potholes in the City of Milford as part of their "Paving for Pizza" initiative.
In regard to the initiative, Domino's says "Potholes, cracks, and bumps in the road can cause irreversible damage to your pizza during the drive home from Domino's. We can't stand by and let your cheese slide to one side, your toppings get un-topped, or your boxes get flipped. So we're helping to pave in towns across the country to save your good pizza from these bad roads." The pie retailer also features a pizza report that shows the damage a pothole can have on your pizza.
According to Domino's, 40 potholes were fixed in Milford. Ten roads were apparently repaired in 10 hours by four crew members.
Milford City Manager Eric Norenberg says, "Facing an already harsher winter than usual for Delaware, this is an opportunity to get additional money to stretch our City's limited resources."
Below are the areas that were paved in Milford.