Delaware goes all in, legalizes sports betting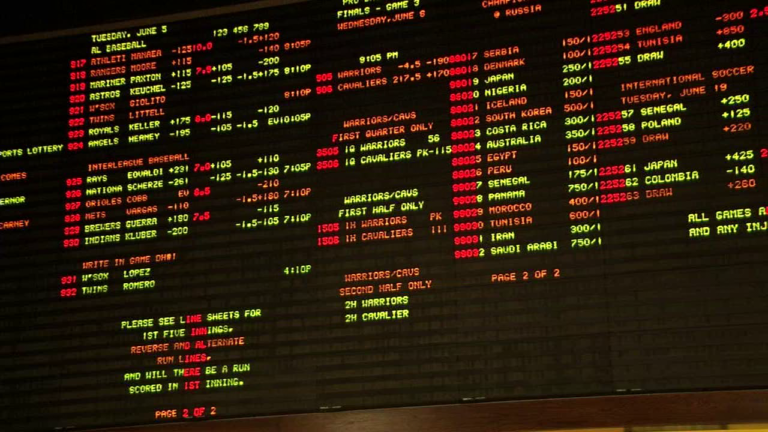 Delaware is the "First State" in the country once again, but this time, for the launch of sports gambling at casinos across the state.
The move comes just weeks after the U.S. Supreme Court struck down a 1992 law that had previously banned sports betting across the country.
Governor John Carney had the honor of making the first legal sports bet on Tuesday.
Liz Kelley, the Director of Delaware Tourism Office said, "Delaware gets to be the First State again in welcoming sports gaming here at Dover Downs and other casinos in Delaware. It's just one more new discovery for us to have here in a state full of endless discoveries."
The launch of sports betting in the First State will give people the full casino experience
Rick Geisenberger, the Secretary of Delaware Department of Finance said, "We had video lottery slots since the mid 90s, we added table games in 2009, and Keno and gaming, we had parlay betting but not sports betting, now we offer the full sweep of betting right here in Dover, Delaware, and Harrington, Delaware and up in Stanton, Delaware."
Just a few weeks ago, the U.S. Supreme Court struck down a 1992 Federal Law banning sports betting in states that did not already have legislation regarding betting in place.
Fortunately for the First State, they already had partial exemption to the law allowing them to offer parlay betting, otherwise known as multi-game bets, on football.
When Delaware officials learned the Supreme Court might strike this federal law down, they took action.
Geisenberger said, "The Carney Administration and casinos have been preparing for the possibility that the Supreme Court would invalidate PASPA, the Federal Professional and Amateur Sports Protection Act for the past six months."
Now Delaware officials are hoping to see increased revenues and more tourists coming to visit the First State.
Kelley said, "17 percent of visitors come to Delaware and participate in gaming so hopefully that will increase with this new venture."
Governor John Carney said, "So this is an opportunity to hopefully bring more of those visitors back and have them spend money in other ways in our state."
We're told New Jersey is already looking at legislation to introduce sports betting, so the garden state will likely launch sports betting within the next few weeks.
Pennsylvania is not far behind, they are expected to launch sports betting within a few months.
With this launch in Delaware, people will now be able to legally bet on things like baseball, football, soccer, the list goes on.