City of Salisbury hosts inaugural Poplar Hill Mansion Festival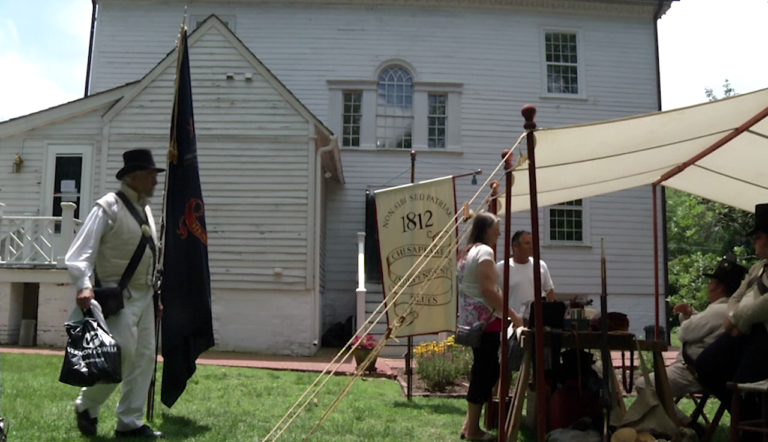 On Saturday, dozens of community members came together to celebrate this important piece of Salisbury's history, the Poplar Hill mansion, through a new festival.
"We are like the title implies celebrating 200 years, so early 19th century the early 1800s this was when the house was completed so Poplar Hill Mansion was completed in 1805 so we celebrate that time period year round here," said curator Sarah Meyers.
Event organizers say the day long festival was created to tell the story of this mansion to local residents in order to remind them of the rich culture Salisbury contains.
"A lot of people don't know about Poplar hill Mansion so I think that it's important to get people actually out here to see the house to see what life was like during that time period to really get to know more about their own history right here in their backyard," said Meyers.
Activities at the festival included war reenactments, dancing, tours of the mansion and more.
"We have war of 1812 reenactors here today we also have a market square in the back full of vendors, traditional craftsmen with a modern twist as we like to say, so we have a lot of different artisans back there," said Meyers.
And organizers say they hope this festival will continue to draw residents to the mansion for years to come and open their eyes to the history that's in their own backyards.
"It's important so they know the history of Salisbury. I mean this is the oldest house in Salisbury, it's 200 years old, and there's just so many people in the community that don't even know that we exist and we just need to bring that out and bring more people in," said board chair Ginny Hussey.
Event organizers say the inaugural festival was such a hit, they're expecting to continue the tradition for years to come.