Woman in critical condition after being struck by another jet ski, police say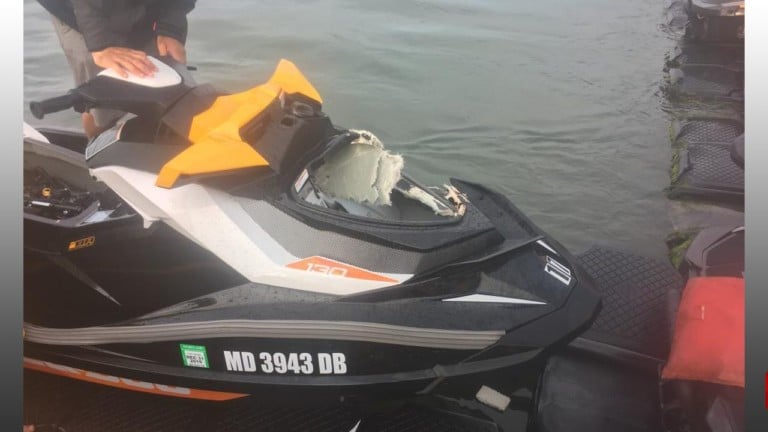 A woman is in critical condition after she was involved in a jet ski crash Saturday evening.
Officials from the Maryland Department of Natural Resources say at around 5:30 PM, they received a call that two jet skis had crashed into one another near Paradise Watersports at a speed of about 35 miles per hour.
We're told 23-year-old Christine Doty from Pennsylvania and her passenger, 27-year-old Michael Barnicle were riding their jet ski when 45-year-old Randhir Muddam sideswiped Doty and Barnicle with his jet ski.
Police say all three people fell into the water and were rescued.
Doty was taken to the Ocean City Airport to be flown by State Police to the Christiana Hospital where she underwent surgery, and remains in critical condition.
Barnicle, Doty's passenger, was not seriously injured and refused treatment.
Muddam was also not injured and was cited for violating multiple boating regulations.
Officials do not yet know if alcohol was a factor in the crash, and an investigation is ongoing.