The Brightside: The Great 8 Initiative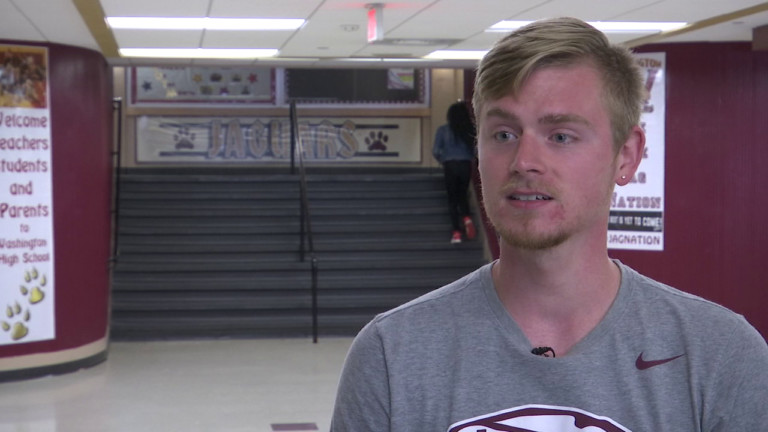 Patrick Wheeler is serious about making a mark in this world and helping others.
The UMES student has just started a mentoring program inspired by the loss of one of his close friends ,Jay Powell.
"In the summer of 2016 he passed away in a car accident . So this is my way of giving back and continuing what he started with me."
The 21 year old is very active in the community and works with kids over at the Garland Hayward Community center.
Because of the mentorship of Powell, Patrick saw the need to pay it forward.
He says he started networking and sharing his dream with local leaders and was able to get the program up and running this year.
So far, the response has been good.
"We had well over 30 applicants which went through training process as well as interviews. Currently we have 12 mentors that are working with 12 mentees."
UMES junior, Diara McDougall, signed on to help.
She's been working with kids and teaching them the art of dance for years, but now she's working with a student at Washington High.
"I help her talk about problems that she might have. Help her with her school work, with the classes she's struggling the most. We might walk the halls."
McDougall says although she's there to help her mentee, she's getting something out of the program too.
"Its helping me with relations with other people and communications. I recently changed my major to rehabilitation services. So I kinda want to get into counseling a little more."
Right now the *Great 8 Initiative is just operating inside Washington High. Mentors come out to the school to meet with their mentees twice each week.
But wheeler sees the needs for more mentors.
"These kids honestly a lot of them just need a friend. A friend that's been there, done that and still young enough to not be condescending about it."
If you'd like more information about the program, you contact contact organizers on InstaGram: @great8initiative
or by email:Great8Initiative@gmail.com