Students take part in Cannery Park restoration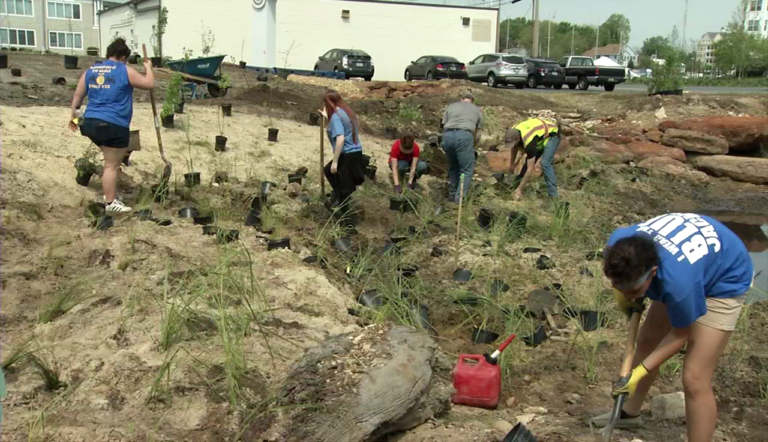 As part of the Cannery Park Restoration project students from the Dorchester Career and Tech Center spent part of their afternoon today planting and gardening native plants to revitalize the area. Over the course of the year students grew their own plants which would then be planted in the park to teach them the importance of being involved in their community.
"It's important for our students to be involved in the improvement of Cambridge from the base level from the dirt up. So as part of their education, being involved with the community projects like this they can now in ten years say I was part of that," said Agricultural Science Teacher for the Dorchester Career and Tech Center Terry Nuwer.
Officials add the restoration project is on track to be completed within the next couple of weeks.