Roadwork on Coastal Highway continues despite OC Cruisin' event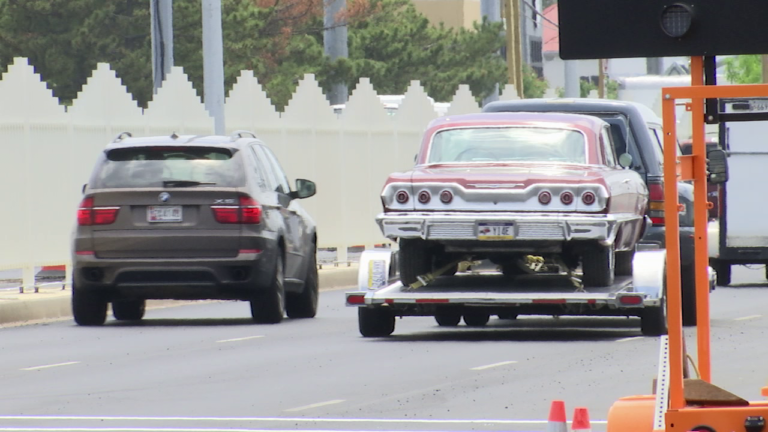 OC Cruisin' may be kicking off, but Maryland State Highway Administration is not putting a red light on roadwork, and it's leaving some drivers with headaches.
Susan Harrison, a long-time OC Cruisin' participant said, "We came in last night and it was dark and we didn't realize how high the lip on the road was, and it actually just jumped down and scraped the bottom of [my husband's] car."
Potholes, closed off lanes, uneven pavement, construction vehicles in every direction, this is the current state of Coastal Highway, and it already has some Spring Cruisers worried about damaging their rides.
Harrison said, "I think they'll be very upset. Especially if they hit big bumps."
We reached out to Maryland State Highway Administration to learn more about the timeline of this road work and if they might put it on pause for OC Cruisin'.
MSHA Spokesman Bob Rager said, "We will complete paving and fence installation by Memorial Day as planned. Recent rains have hampered paving and forecasts aren't good this week, but we're still confident it will be done next week."
Some cruisers would rather have the construction be completed late than having it infringe on Cruisin' week.
John Harrison, Susan's husband, said, "I didn't think they would be doing it during the actual show Thursday, Friday, Saturday, Sunday."
Some cruisers tell us they just hope they won't have to deal with any more construction during Cruisin' events moving forward.
Susan Harrison said, "We bring our grandchildren, our children and we've been doing that for years and we're going to continue coming, but I hope in October we won't have to deal with all of the construction work."
We did speak with some cruisers off camera Tuesday who told us they understand the need for the roadwork.
They added they look forward to having smooth roads for future Cruisin' events.