Restoration project underway for the last sailing bugeye left in the world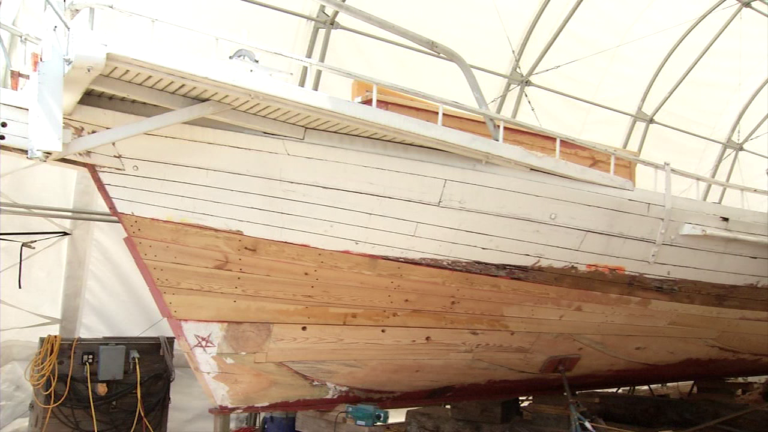 The Chesapeake Bay Maritime Museum has the last sailing bugeye left in the entire world.
The historic restoration of the Edna Lockwood project is currently underway. It was built in 1889.
They have the original and they are going to rebuild it from scratch.
The bugeye itself is quite unique. It is a distinct type of Chesapeake Bay sailing vessel developed for dredging oysters.
Joe Connor, the Chesapeake Bay Maritime Museum shipwright says, "It's unique to the Chesapeake Bay in the fact that it filled the window from the sailing log canoe to the skipjack and that was a 50-60 year period where New England schooners started coming down. They were doing a lot of dredging and the smaller log canoes couldn't keep up with the New England fleets, so the bug eye came about."
The project started two years ago. They are replacing any rotten wood and they will re-launch it in October.
For several months, it will be visiting different ports across the Chesapeake Bay and then it will stay at the maritime museum.