Planting oysters to restore Chesapeake Bay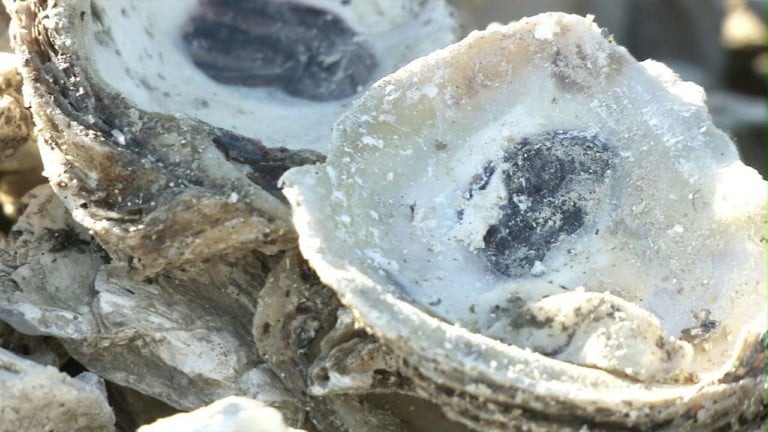 The Oyster Recovery Partnership is on a mission, that's keeping the Chesapeake Bay in tip top shape.
Wednesday, cages were filled with oysters and and dumped inside the Robert Lee.
"We're going out to the Little Choptank," says Megan Munkacsy, the Oyster Restoration Field Specialist.
The Oyster Recovery Partnership helps restore different tributaries along the bay. A few decades ago the oyster population declined due to disease, overharvesting, and bad water quality. This is something that organizations have been working hard to rebuild over the years.
"This project got started in order to revive the oyster population in the Chesapeake Bay, that's why it is spread across both Virginia and Maryland, it is a bay wide agreement," says Munkacsy.
The non-profit pairs up with a local hatchery to plant millions of oysters in the waterways. They use recycled shells and plants baby oysters inside, once the oyster are old enough they are released into the water with a boat.
The organization hops on board throughout the summer to plant oysters, something that they say is key for the economy and the environment.