Milton officials need resident support for $895,000 Water Infrastructure Project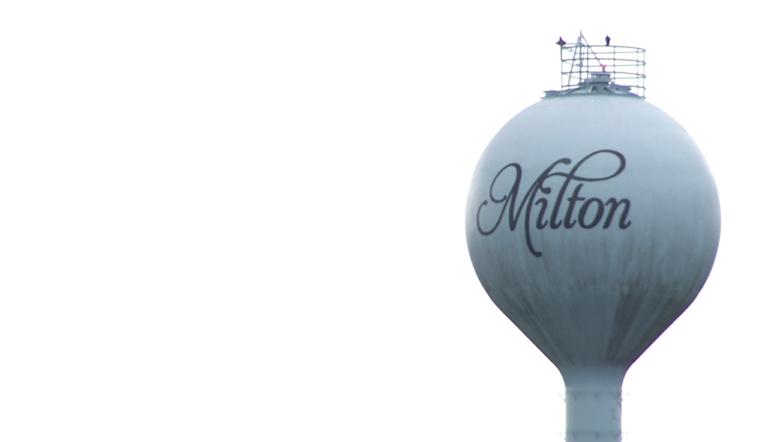 "We really need them to stay on top of the water," said Milton resident Linda Figliozzi.
Milton residents have a big decision ahead of them as they prepare to vote in the town's referendum that would allow officials to improve the community's water infrastructure.
"It is a town wide benefit that will provide for resiliency in the water system as well as fire flow water quality having to be able to perform and operate in the midst of a storm event," said Milton Town Manager Kristy Rogers.
Earlier this month officials unveiled an $895,000 water infrastructure plan that would add an additional water main in a dwelling neighborhood while also adding a new well and treatment facility in the area of Shipbuilder's village.
"We have currently two wells that are in flood zone and part of the treatment plant, so we need to go ahead and start getting future infrastructure outside of the flood zone," said Public Works Supervisor Greg Wingo.
Wingo says there is currently one water main serving more than 250 homes in the Wagamon's West Shores development, and if that main were to break the area would be without water which is why officials say they need the community's support.
"We were without water for probably a day or so it was a little inconvenient and they got the water back on and it's my understanding if they're going to install some type of redundancy of a second line which were really happy to hear about," said Milton resident Mike McAvinue.
Earlier this month the Delaware Water Infrastructure Advisory Council approved a loan for the two projects, but in order for officials to be able to borrow the money, they need the voter approval from residents at their upcoming July 21st referendum.
"The water is absolutely important there's just a few essentials that you need in life and water happens to be one of them so I encourage everybody to go out and vote," said Figliozzi..
If approved officials hope to have the project completed by the start of 2019. So far three of four public workshops have been held for residents to learn more about the proposed project, and the last one will be held next Saturday, June 2nd at 11 AM.
The town council is then expected to hold a public hearing on Monday, June 4th at 6:30 PM where a referendum would follow on July 21st.