MD Coastal Bays hopes Ocean Pines residents help improve water quality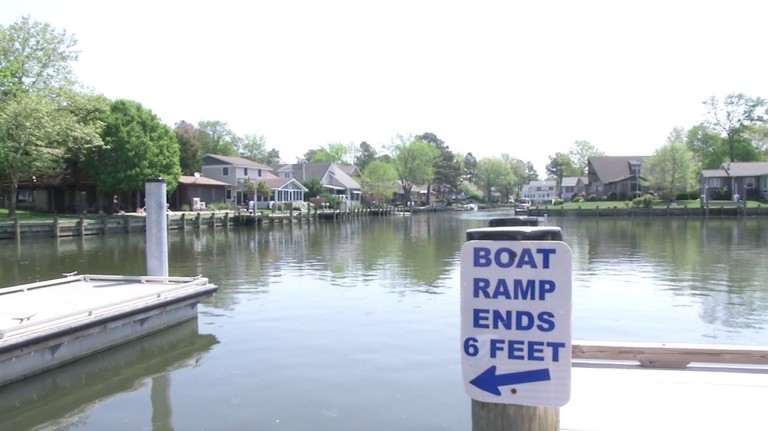 The St. Martin River is tucked away off the bay hidden by a forest of trees in Ocean Pines. With breathtaking views and calm waters, you would never know these waters aren't as crystal clear as one would expect.
"The St. Martin River sub-shed is the coastal bays least healthy watershed."
Maryland Coastal Bays Program, a non-profit organization tasked with keeping our inland bays clean and safe for people and the organisms living in them, gave St. Martin a D+ rating on their latest report.
"There's a number of different things causing the score to go down. So you look at both biotic and abiotic factors. In other words the chemicals in the waters are abiotic factors but then also looking at the actual organisms, what are we finding here," Zach Garmoe from Maryland Coastal Bays continues,
"We look at everything from temperature to salinity to the pH, to the acidity of it but also what nutrients. What do plants need to grow, what's coming off of our land and into our water."
That's why they're teaming up with Ocean Pines Association to get people more aware of the water that's right in their backyards.
"We want people aware of the issues and the challenges that are facing the water here, but also the incredible resources that we have here. It's incredibly beautiful and we want to work with more people and get more people involved with that"
And with over nine miles of waterfront property, they're asking residents to help out by testing their water regularly. This way the Coastal Bays program can learn more about what's going wrong so they can find ways to improve the water quality.
"It isn't going to make a huge immediate change but when you have these shifts make these changes over time you'll start to see the improvement."
And for more information about what's going on with our bays you can participate in Ocean Pines Bay Day.
It's hosted by Maryland Coastal Bays Program and the Ocean Pines Association, is set for Sunday, May 20 from 11:30 a.m. – 3:30 p.m. at White Horse Park.