Man arrested on multiple charges after allegedly entering Dover home with gun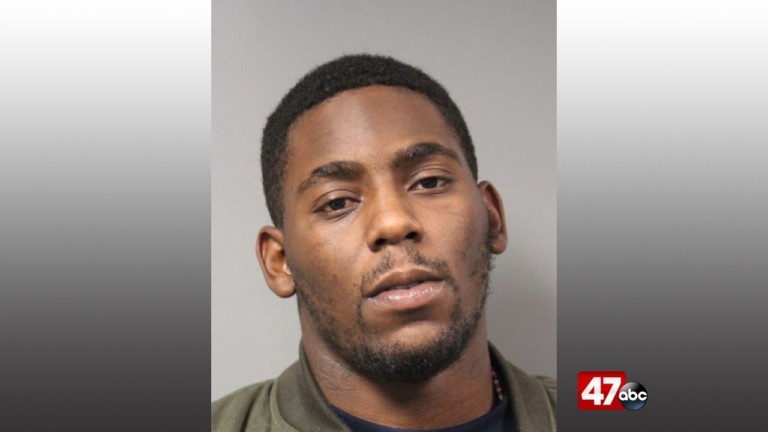 DOVER, Del. – A man was arrested after police say he was in possession of a stolen gun when he entered a Dover home.
The Dover Police Department says on Sunday, just before 1:05 AM, officers were called to a home in the 300 block of W. Division Street for a 911 hang-up. Once on scene, officers say they contacted a person, who reported that somebody from a neighboring residence came to his home and asked him to call 911 because there was someone at his home with a gun. Police say they were then able to contact two other individuals who stated that the suspect walked in their unsecured front door and displayed a gun. The suspect then apparently fled the scene.
According to the report, law enforcement checked the area and found a suspect matching a description given at the scene in the North New Street and North Governors Avenue. Authorities say the suspect was fled on foot and he was later arrested in the 200 block of West Division Street. Dover PD identified the individual as 26-year-old Alex Durham, of Smyrna. Police report that a loaded 9mm Durham was carrying was located nearby and identified as stolen.
Although authorities say Durham entered the Dover residence, Dover PD reports that he was not charged with any crimes relating to entering the home due to no cooperation by the victims.
Durham was charged with possession of firearm during commission of felony, possession of firearm/ammo by person prohibited, carry concealed deadly weapon, resisting arrest, and receiving stolen firearm.
The 26-year-old was committed to James T. Vaughn Correctional Center on $86,500 secured bond.