Largest civilian sailing school vessel in the United States stops at St. Michaels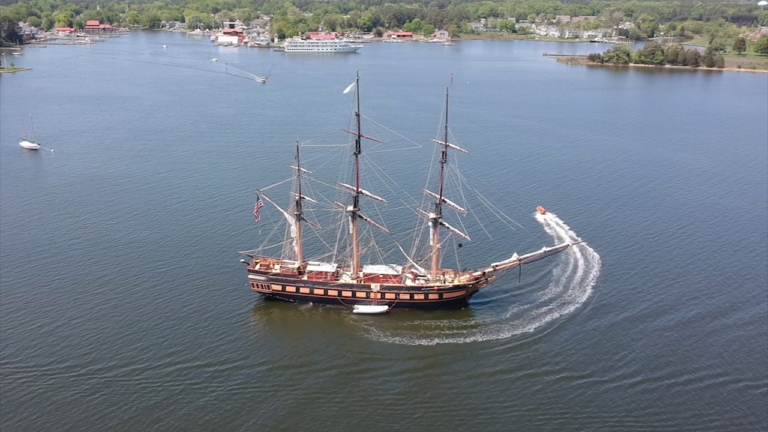 While many people were out on their boat, there was one vessel in St. Michaels catching everyone's attention on Wednesday.
Oliver Hazard Perry is the largest sailing school vessel in the United States and it's made its way to the shore. For the first time it's anchored near St. Michaels. It's so big, it couldn't even dock the Chesapeake Bay Maritime Museum.
Captain Andy Reay-Ellers says, "The length overall, we're about 200 feet long overall and that depth I was telling you about is almost 14 feet, so in the Chesapeake Bay we are challenged on where we can go and how we can get there."
And the boat's overall look and style is of a ship of 200 years ago. But it's what they're offering on the inside, that's really letting people enjoy the ride. Trainees get to test the waters and learn about sailing.
It's a brand new program that came afloat 5 years ago and stopping at St. Michaels is another way to reel in more people.
But it's more than just about learning the ropes, the Oliver Hazard Perry is giving everyone who comes on board, some life lessons.
"But what I think we really teach them is teamwork and self reliance and much more about the culture and how you work as a team on the ship, " Captain Reay-Ellers tells us.
The program manager, Katie Riley even says, "It's more for team building and leadership development and just being more confident in themselves."
The program accepts anyone fourteen years or older and registration is open online here.