Cambridge food truck controversy continues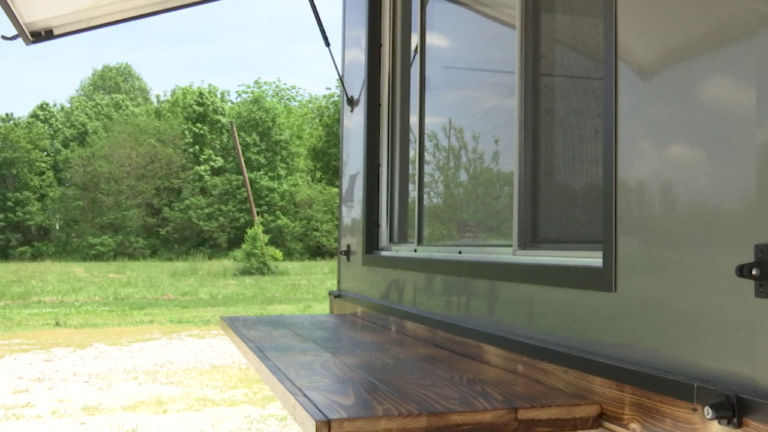 Over the last decade, food trucks have begun popping up all around downtown areas, offering a quick option to snag good food on the run.
Despite this trend, Cambridge currently does not have any ordinance allowing food trucks to operate on city streets and one local food truck owner told 47ABC this is hurting not only his business, but other small businesses in the city as well.
We spoke to the Cambridge City Manager on Monday and she said a food truck ordinance actually came before the Cambridge city council about a year ago. That ordinance was originally expected to pass, but the council ended up not approving it.
Now, Henry Van Dyke, the Owner of Lil Bitta Bull BBQ says he feels he is being targeted by the city of Cambridge, claiming the city doesn't support small businesses like his.
Van Dyke said, "We were issued a license last year to operate with the intent that they were going to pass some legislation on food trucks. However, their legislation failed, so now they're saying we are no longer allowed in the City of Cambridge."
With his food truck license expired, Henry Van Dyke is stuck in limbo, just like any other unlicensed food truck trying to operate on Cambridge city streets, that is, until new legislation passes.
Van Dyke said, "It greatly affects businesses food truck businesses as well as the consumer. We are bringing a quality product to the consumer that they cant get elsewhere and we're bringing more variety into the town of Cambridge that would actually draw people into the downtown area."
All across the country the food truck industry is booming and Lil Bitta Bull BBQ in Cambridge says its important for the city it get on board with this growing industry.
Van Dyke said, "So it's time to make it work for them and make it work for local businesses and let everybody just perform their business as they want to. That's part of the American dream, to have a business and not be discriminated against."
The new ordinance will forbid food trucks from setting up in front of other local restaurants, which seemed to be the main concern the council had with the industry in the first place.
Sandra Tripp-Jones, the City Manager said, "Because council didn't pass an ordinance allowing for them last time, then they might have that view, but it's come back and the council is open to it and so we're proceeding."
Once again, Van Dyke and other food trucks are stuck in a waiting game, hopeful to serve the city of Cambridge moving forward.
Van Dyke said, "Well I hope that the city embraces the food truck movement. And not just Cambridge, all the cities need to."
We're told the ordinance will be introduced to the council on May 29th, and if approved, will be adopted at the next council meeting, which will be June 25th. Food Trucks would be permissible at that point.
The City manager tells 47ABC she expects food trucks to be allowed on city streets beginning in July, but of course, we will continue to follow this story and let you know what happens right here on our website.