Rally held for the rights of medical marijuana patients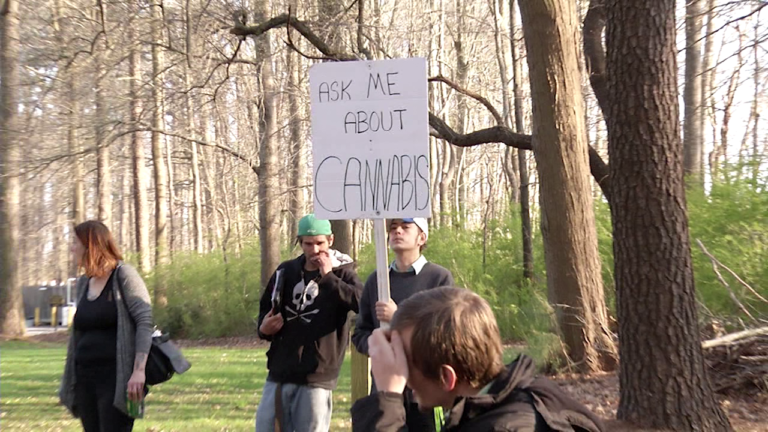 A rally was held in Berlin at the state police barrack for the rights of those prescribed Medicinal Marijuana in Maryland Wednesday.
Organizers say their efforts began with a traffic stop just two weeks ago, after Kaitlin Austin was allegedly pulled over and her car was searched.
Austin says she treats her PTSD with medical marijuana and attempted to provide an officer with her prescription.
She met with MSP Wednesday to discuss current laws and how they can be altered to protect the rights of those with prescribed marijuana.
"We're prescribed for all different reasons," said Austin. "I just happen to be prescribed for PTSD. But we're also trying to educate patients, how to interact with officers who might be like this, because not every patient should have to go through what I did to understand what the police's rights are, and that definitely needs to change."
Austin says she contacted Governor Hogan's office after the traffic stop, and says the governor's office has been helping to arrange the meeting.
She says the meeting was among parties who do not wish to bash each other, but rather come together to find solutions to current legislation, and clear up miscommunications with what she says are unclear laws.
Austin says this rally was put together over a seven day period, but she claims this is not the end of her campaign.
She intends to keep communication lines open with Governor Hogan's office and media outlets, and says she plans to have another rally at some point in the future.