Ocean City takes steps to make town safer for bicyclists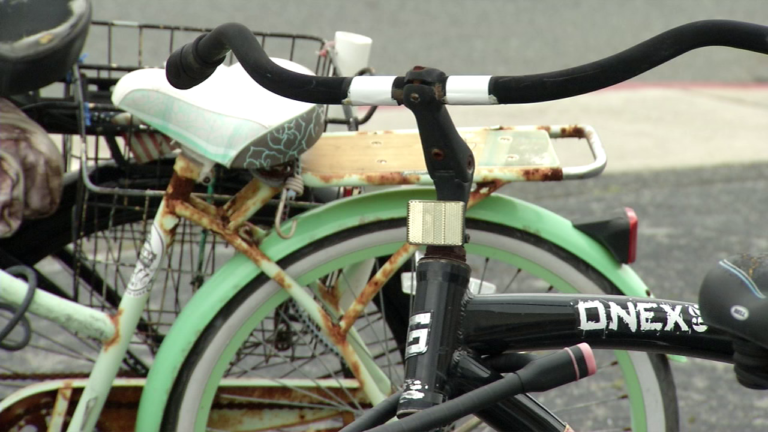 Ocean City gets millions of visitors each year bringing foot traffic, car traffic and especially bike traffic.
But biking in the beach town hasn't always been the safest, and that's why they're taking steps to become more bike-friendly.
The Town of Ocean City has decided to try and achieve what is called a Bike-Friendly Community designation.
Councilman Tony DeLuca said, "At the last city council meeting, we just approved Bicycle Friendly Community designation, we're going to go after that."
To achieve the designation, Ocean City must be deemed as a safe place for bicyclists, and there must be a committee in place for bikers, which officials are already working on.
DeLuca said, "We're going to put together a bicycle committee consisting of residents, businesses and other people."
Officials say their primary goal moving forward is to get more bicyclists off of busy streets like Coastal Highway and Baltimore Avenue.
DeLuca said, "We're trying to get bikes off of Coastal Hghway. they're still allowed on Coastal Highway we would just like to get them off of Coastal Highway and onto side streets and alleyways."
The Town of Ocean City has already been making changes.
DeLuca said, "What we have done so far is Sinepuxent Avenue from 140th to 130th and we're just starting Wight street, that's our side streets that we're going to do and all that funding has been grant funding."
Councilman DeLuca tells us they are also looking to create designated bike lanes on both Robin Drive and Oyster Lane.
We're told each street would cost around 15,000 dollars to install signage and put in street markings, but the council feels confident that they can get grant funding, meaning it won't cost the tax payer anything.
Some local bike shop workers say these changes are worth every penny.
Nick Dillon, the manager of Continental Cycles said, "Always do stuff to keep people safe. So I would always say its overdue, but the sooner the better. I welcome it! Anything they can do to help with people being able to ride safely in town is great."
Not only that, but Dillon believes that helping cyclists, helps everyone.
Dillon said, "The more that people you know are able to bike and enjoy Ocean City, I think it will help everybody from the bike shops to restaurants to law enforcement."
Councilman Tony DeLuca tells us that beginning on May 27th, the Town of Ocean City will be giving away free bike lights for 6 weeks from 10am to 12pm at the gazebo outside of City Hall.
All you have to do is show up with your bike and they will put on the lights for you.
The town has also made deals with businesses to use their alley ways and parking lots as part of the effort to create more alternative bike routes.
This means that someone can now travel from forty-eighth street to the boardwalk without ever having to get onto Coastal Highway or Baltimore Avenue.