OC wind energy project met with concerns as development begins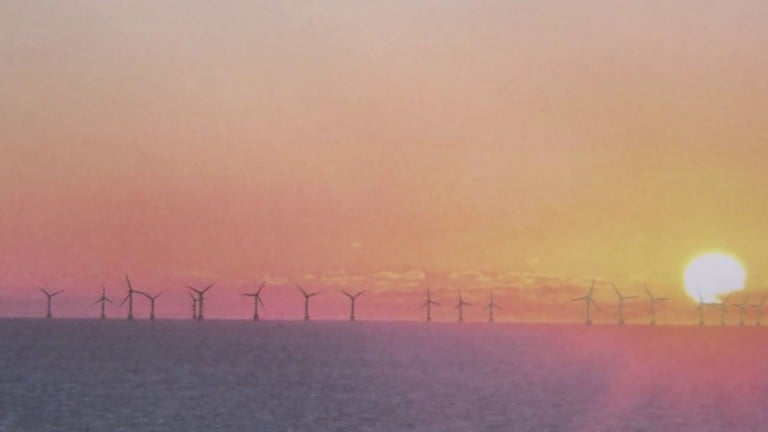 Wind energy is on the horizon in Ocean City.
As an offshore wind project inches closer to taking off the ground, it continues to be met with opposition.
"There has been concerns all along," says Wayne Hartman, an Ocean City Councilman.
Last year, the Maryland Public Service Commission approved a plan that would bring wind projects to Ocean City.
One of the companies is US Wind. Their plan is to build 32 wind turbines that would be 17 miles off the coast of OC. Most recently the company announced that they've entered in a contract with a Louisiana company to begin development.
"What we are trying to do now is construct something called a met tower, or meteorological tower, which is a device that is placed in the wind energy area to collect real wind data," says Salvo Vitale, from US Wind.
Gulf Island Fabrication, LLC will be in charge of the tower. However OC officials are concerned that US Wind is not fulfilling all that they had promised, which is bringing jobs in the area through this project.
"The part that was upsetting to me in itself is that it's contradictory because the president says it is the first step to bringing jobs to Maryland," says Hartman.
US Wind says Maryland companies were in the running for this contract, but it was ultimately the Louisiana company that offered the better deal.
"Unfortunately not all of them could meet our timeline. And the price that they offer were not as competitive," says Vitale.
Nonetheless, US Wind says they will continue to seek out Maryland companies and say they are in talks with contractors from throughout the state to help with their project.
OC officials tell 47 ABC wind energy projects will continue to be a topic on their agenda as construction for this project continues.