New bill allows Maryland schools to tack makeup days onto the end of the school year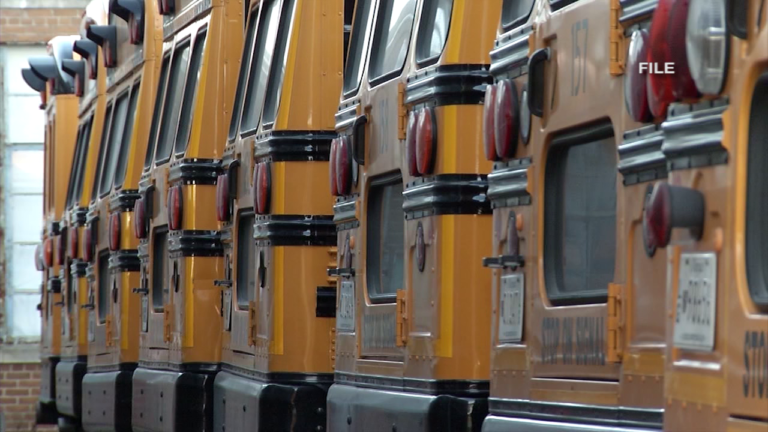 A new bill that was passed has not yet been presented to Governor Larry Hogan's office for a signature, but it will give Maryland schools the option to add makeup days onto the end of a school year, keeping vacation breaks intact.
Paul Butler, the Director of Communications for Wicomico Public Schools said, "Well this is great news for us because of, you know, the snow and the canceling days, then that means we have to take away some days from possibly Easter break or some other days, and that doesn't sit well with parents or kids and obviously kids want more days out."
Ashton Donoway, a local parent, added, "I think the option is amazing. I think it's a great idea."
As of right now, because of an executive order signed by Governor Hogan back in 2016, schools have to start after Labor Day and end no later than June 15th.
That's where Bill 7029 comes in.
Local school officials say the biggest benefit of this new bill is the flexibility it provides.
Butler said, "A lot of students might not want to go an extra two or three days if we have to add them on there, but it gives us flexibility so we don't have to cut so much during the school calendar year."
Due to all of the snow days that local schools had this year, many Maryland schools had to cut into their Easter breaks, but if this new bill gets signed by Governor Hogan, that won't be the case in future years.
Butler said, "So for the parents, it allows them to plan better and not to have us take away, so to speak, their days that they have already planned to be away."
A spokeswoman for Governor Larry Hogan says the Governor is supportive of this legislation, and will likely sign it into law.
If this bill is signed into law, the change likely would not take effect until the next school year.
This means for local schools, they will still be ending by June 15th.