Hundreds of cases eligible for retrial in Maryland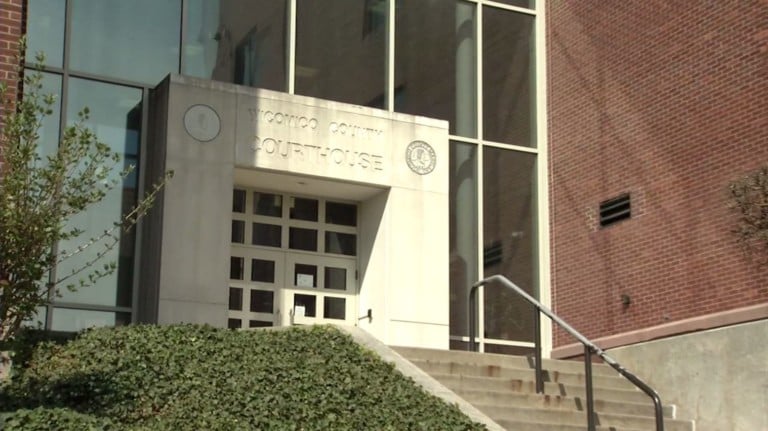 You might ask how a convicted murderer gets a new trial. Well the reason behind 59-year-old Nathaniel Appleby-el receiving another shot at justice is because of a decision that ruled all jury trials before 1982 were essentially unconstitutional.
"Prior to 1982, juries were told that the instructions were an advisory that they could follow the instructions, but they didn't have to. After that, they are now told they are binding so when a judge instructs a jury now they say this is the law you have to apply this law to the facts to come to any verdict," explains Ajene Turnbull, assistant state's attorney for Wicomico County.
So 40 years later, Appleby-el returned to face another jury, but he's not the only one that's been eligible for a retrial after that precedent setting Unger v. Maryland ruling.
According to the Wicomico County State's Attorney Office, they have five cases eligible for retrials. One already pleaded guilty, two were successfully tried, and two others still remain. But it's these retrials that prosecutors say present unique challenges.
"It was difficult having to try a case over 40 years a case that occurred, or a crime that occurred before I was born," explains Turnbull.
Turnbull stepped into the courtroom this week like any prosecutor would the day of a trial. But after so much time had passed since the original crime, he was forced to argue without the physical evidence and key eyewitnesses needed to present the case.
"Many witnesses had passed away from the original trial or investigators and our office had to track down many witnesses. We had to obtain death certificates and locate them or try to interview people that were still alive, hopefully their memories would still be the same," says Turnbull.
Instead of a murder weapon in hand to show the jurors, it was black and white photographs of it. A tough feat, but a common one when cases come back up decades later.
Wicomico State's Attorney Jamie Dykes says, "This case happened in a different time. It was tried in a different time. We didn't have DNA, the jury was presented with no physical evidence. They were presented with photographs, but that's different than the victim's wallet, the victim's watch, the murder weapon."
A challenging task in a time when juries are so focused on scientific evidence.
"When it comes to trying a case a lot of people think that or have the idea of a person coming up to the stand and testifying in this case. When people have passed away, we had to use their former testimony from the trial in 1978 in order for the jury to be presented with what they said."
Luckily for prosecutors in the case of Nathaniel Appleby-el the evidence presented proved to be enough for the jury to find him guilty on all counts.
But every case is different, every case has its own road bumps.
"Each case will present a challenge to any prosecutor because of the witnesses, the evidence and what the jury will see and they're difficult cases and that's why this case and this conviction is very important."
Digging up those 1978 court transcripts, finding the names and locations of witnesses, if alive, is no easy task. Dykes says retrials like Appleby-el are resource intensive. Turnbull spent over a year just working on this one.
Appleby-el's sentencing will be determined at a later date, but he is already serving a 66 year sentence for killing a correctional officer in 1984.