Governor John Carney signs bill in hopes of deterring illegal sales of firearms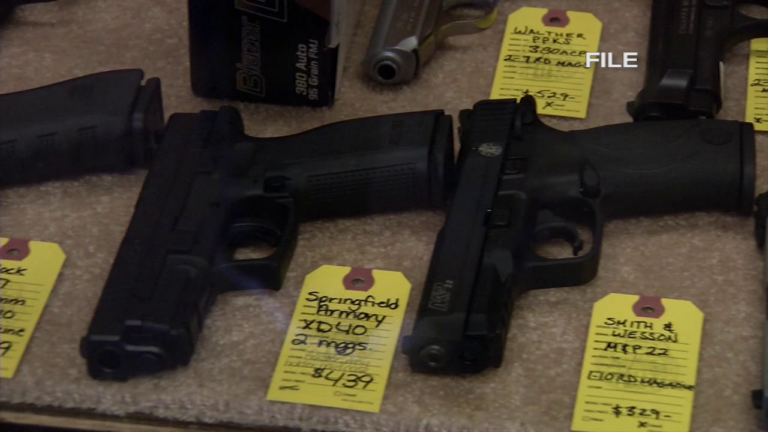 If you own a gun and have ever thought about selling or even loaning it to someone who is not legally entitled, you could face some serious jail time. That's because of a new bill that was signed by Delaware Governor John Carney (D) on Wednesday.
Dennis Greenhouse, the Chairman of the Delaware Coalition Against Gun Violence Legislative Fund said, "So what this bill does, it enhances the penalty for someone trying to sell a gun illegally."
According to Representative Larry Mitchell, 50% of the guns in violent crimes are obtained through straw purchases.
Greenhouse said, "Straw Purchases would be if someone went in to buy a gun, passed the background check, then went out of the gun store and then either gave it to somebody else who could not pass a background check, or sold it to somebody who could not pass a background check."
By introducing this legislation, Governor Carney believes it will give Delaware police the tools they need to enforce better gun control.
Governor Carney said, "People, criminals are going to violate the law, and that's why we have police officers – to enforce the law, they need tools to do that, and that's essentially what this is."
Now, if someone is caught violating the law, instead of facing a Class F demeanor, which could mean up to 3 years in prison, violators can now face a Class E demeanor meaning up to five years in prison.
Governor Carney said, "I think that all of these pieces of gun legislation will give law enforcement the tools they need in preventing bad people, criminals from using firearms to harm others and kill others."
On top of that, the Governor believes the legislation will discourage people from illegally selling or loaning their firearms in the first place.
"This legislation would create a bigger deterrent for somebody doing that because it increases the penalties for violating that law," Carney said.
House Bill 174 will be taking effect immediately.
We're told this bill had bipartisan support in both the senate and house.