Experts meet with Senator Cardin to discuss challenges facing Bay cleanup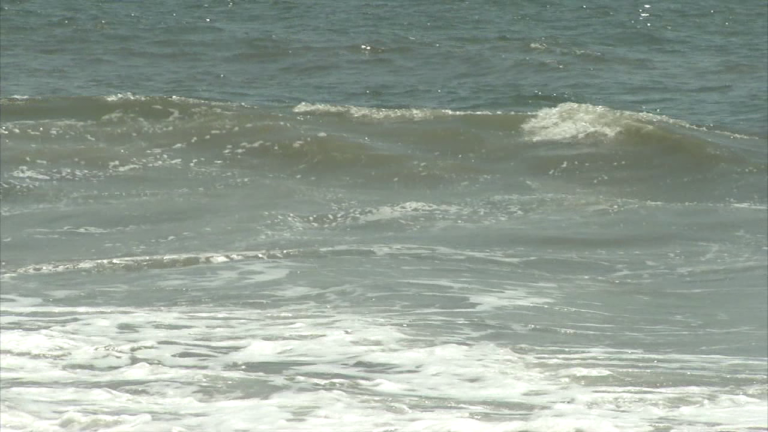 After some wins for the Chesapeake Bay at the federal level, U.S. Senator Ben Cardin returned to the eastern shore Thursday to discuss with experts the continuing challenges for revitalizing the bay and how to meet those challenges.
The roundtable discussion with dozens of experts took place in Grasonville to highlight the progress that's been made, and to look ahead.
Senator Cardin touted the additional funding to the bay in the recent omnibus bill.
"The omnibus appropriation bill fully funds our programs, even though the President's budget did not. So it's been some good news."
Good news indeed. Funding from the omnibus bill on Capitol Hill includes funding for the Chesapeake Bay Office, Chesapeake Bay Journal, the Gateway Program, and funds agencies that conduct research for the bay, such as NOAA and NASA.
There are obvious signs of life in the bay, like the emergence of the blue crab and striped bass population, or the underwater fields of grass attracting tourists.
"Tens of thousands of acres of underwater grasses are coming back, they're becoming a tourist destination," said Alan Girard with the Chesapeake Bay Foundation. "People are now coming to the Chesapeake Bay just to paddle the underwater grasses, and it's been a spectacular success story."
Despite the improved health of the water, threats remain to the continued cleanup.
"Trying to take care of runoff particularly from urban areas and from air sources," said marine scientist Dave Nemazie. "There's a lot of work that's gone in to reducing the nutrients coming from agricultural lands, but there's still a way to go on that."
And its not just environmental challenges that lie ahead.
"Elimination of the clean water rule is going to hurt us," said Cardin. "The president's budget and the way that the Office of Management and Budget administers that budget will present challenges to us. We have national challenges on environmental issues. All of that is going to be challenges for us and the Chesapeake Bay."
Cardin's team tells us this is an ongoing discussion, that Cardin has multiple conversations annually with Marylanders about the health of the Chesapeake Bay.