Chesapeake Bay Bridge study considers expansion to relieve congestion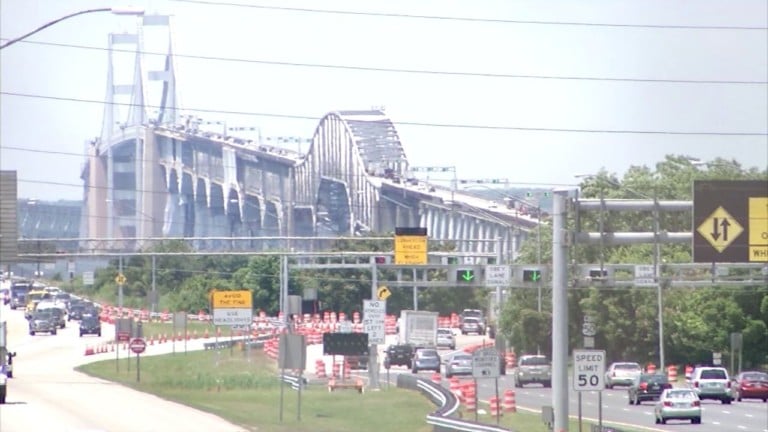 As spring approaches, it's no secret around here that Bay Bridge traffic is sure to pick up. The traffic during the summer months can slow to a crawl.
"I don't like traveling the bay bridge. I hate being stuck on it. Traveling to the Western Shore is cumbersome especially if you're coming back and are tangled up in traffic ," says Lisa Nield, a resident from Taylors Island.
Relief could be on it's way. The state is looking into ways to alleviate congestion on the bridge and it's surrounding areas.
"A study is beginning to get underway, so there will be a series of meetings that are set up surrounding the bay. Everyone that is involved with some way shape or form of crossing that bay bridge, and be able to talk about the issues and the process," says Senator Addie Eckardt.
The four year study would look into addressing issues such as economic and environmental impacts before moving forward with a plan. Right now the Maryland Transportation Authority is considering different options; expanding the current bridge, building a new bridge, constructing a tunnel, usign ferries for transportation, or possibly not expanding.
In the meantime , the department of transportation will have public meetings throughout the state to inform residents of their plans.
"It is really important that everyone comes out and learn listen, get their input in, ask questions," says Senator Eckardt.
The study is expected to completed by 2020.
For a list of upcoming public meetings click here.