Women-owned businesses thrive in Berlin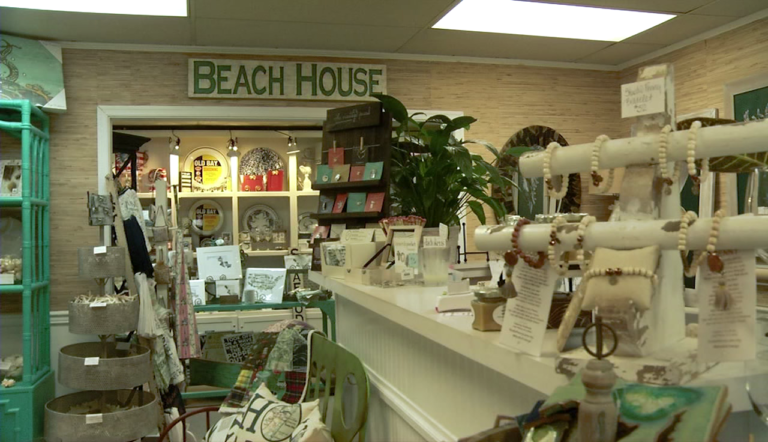 This women's history month, we recognize the power of women past and present. And that's why there is no better time to highlight the success of a local town's business industry that is owned almost completely by women.
"It's a lot of fun but it's a lot of hours. It's a lot more work than I thought it was going to be but it's very rewarding," said business owner Donna Compher.
Who run the world? The business women of Berlin do. More than 80 percent of businesses in the "Coolest Small Town" are owned and operated by women. And they attribute their success to each other.
"The thing with all of us is that we work together. We try not to carry the same lines of anything each other has. We help each other out whenever we can," said Bruder Hill and Bruder Homes store owner Shelly Bruder.
The women owned businesses in Berlin are doing so well some owners are beginning to open their second store in the town, and are showing no signs of slowing down.
"The town is so supportive which really helps anyone who wants to open a business in this town they're behind you 100 percent," said Compher.
Everyone wants each other to succeed. There's a lot of cross promotion and cross selling. And women feel comfortable with each other and talking with each other and when another woman comes and wants to open a business it's a comforting feeling they feel like these other women can do it why can't I," said Berlin Economic Development and Community Director Ivy Wells.
Owners say that if you are looking to start your own business– try finding a unique idea that'll make you stand out from the crowd. And if you're ready to take that next step– they want you to remember this:
"It's just really getting yourself diving into it and really getting into it getting a game plan of what you want to do. Once you get into it and start to get things ordered it starts to just fall into place," said Compher.
"You need to make sure your family is ready to understand that you're making a commitment that's going to take you away a little bit but in the end if it's what you want to do you should give it a try," said business partner Maria Brittingham.
And if you or anyone you know is interested in opening a store in Berlin make you can reach out to the town's Economic and Community Development Director Ivy Wells at 410-629-1722.