The Brightside: Washington High School Leading the Way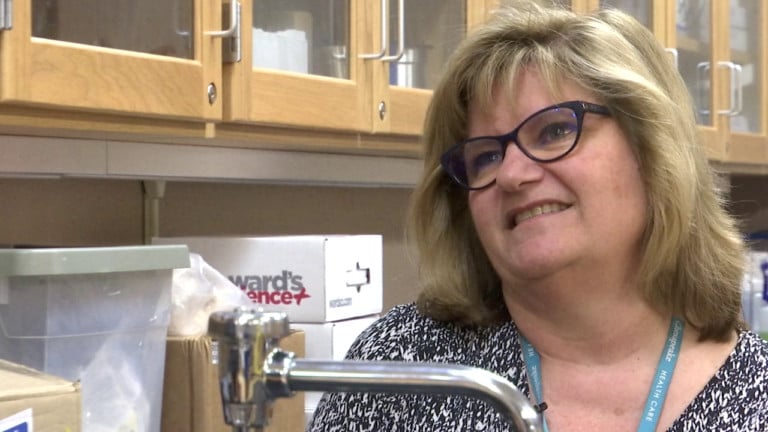 "You don't really know what you want to do when you're in high school and you don't know of all the careers that are out there. the good thing about our bio-med program is that you literally study multiple careers."
Zoey Nichols and nearly 100 students at Washington High School in Princess Anne are getting a unique chance to learn skills that will give them a leg up if they decide to pursue careers in Bio-Medical Science.
"I learned a lot about all the possibilities there are especially in science. I used to not know what I wanted to go into at all. I wasn't even, I wasn't sure if I wanted to do science."
Tina Taylor heads up Project Lead the Way for Washington High School.
Under her tutelage, Washington was recently named a Project Lead the Way Distinguished School.
Its an honor only 132 other schools in the nation have been given.
Taylor has been a science teacher for 34 years in the Somerset School district and says this program is really making a big difference in the classroom.
"They come in– in the ninth grade and their first class revolves around the death of this woman named Anna Garcia. The students go through forensic science to rule out if this was a homicide. And they learn all about the human body. "
Ms. Taylor says the program features a great , well thought out curriculum which also equips teachers with tools to keep kids engaged.
She adds she's there to support the kids, but they are the ones who are teaching her.
"They amaze me every day. My students amaze me every day and the things that they come up with, their projects, their solutions to problems… they amaze me!"