Residents and lawmakers react to gun control debate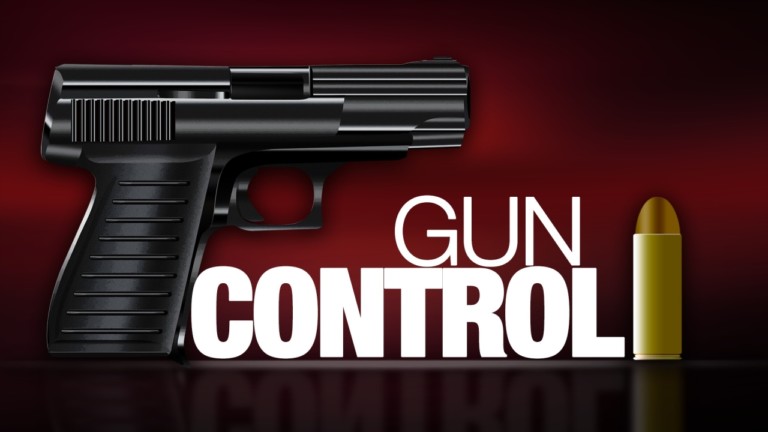 In light of the recent school shooting in Parkland, Florida, local lawmakers have come out and expressed their thoughts on the issue. Because local matters, 47 ABC is sharing some of those reactions along with what locals think about the topic.
Wednesday, Maryland Governor Larry Hogan announced a series of new initiatives to enhance safety in the state's schools, increase emergency coordination and keep firearms out of the hands of the mentally ill and individuals with violent criminal records.
"I just want to be clear again, I think our most important responsibility is keeping the citizens of Maryland safe. The most important responsibility we could possibly have is keeping our children safe," Hogan said.
And Virginia Senator Tim Kaine also shared his thoughts on gun control, Wednesday. He said this week in the Senate, they're debating a certain number of amendments on the floor to see if they can find something that will pass and make our communities safer. He also made it clear that he's not trying to take away any Second Amendment rights.
"I continue to support, as I have for many years, regulations that I think are common sense. Rules to improve gun safety that are completely consistent with the Second Amendment. I'm a gun owner and I'm a Second Amendment supporter," Kaine said.
47 ABC also spoke to locals on Delmarva to see what they thought about Dick's Sporting Goods' decision to stop selling assault-style rifles in its stores. The company also says it won't sell guns to anyone under 21 years old.
The company's Chairman and CEO, Edward Stack, said on "Good Morning America" today that after the shooting the company "felt it needed to do something."
Stack says that the gunman, Nickolas Cruz, had purchased a gun at a Dick's store but not the one used at the school shooting. He says that the system that's in place won't stop sales to dangerous people, adding that lawmakers must do something.
Because local matters, 47 ABC took to the streets to see what locals had to say about this.
"If you're eligible and able to obtain AR-15 or any type of firearm then you should be able to, if you're registered to do it. If you're not, then it's a good idea because it lowers the crime rate of what's going on right now," one resident said.
Another resident said, "Automatic weapons like that, I don't think they're necessary for the public at all. I think they should be confined to the military and the police department. There's no reason that someone needs to have an automatic or semi automatic rifle."