Dredging project underway in Tilghman Island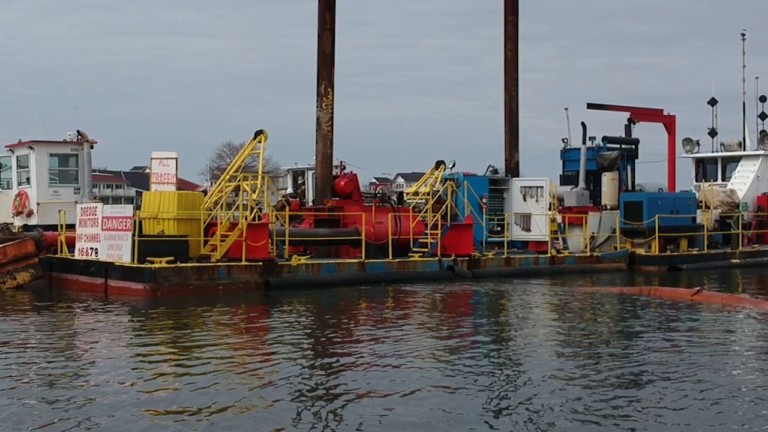 With warmer temps in the horizon, officials are hard at work to ensure waterways are ready for the season.
The U.S. Army of Corps of Engineers are setting sail on a new dredging project along Maryland's coast.
"This project is the dredging of the Knapp's Narrows channel that goes from Harris Creek out to the Chesapeake Bay and through Knapp's Narrows itself," say Danielle Szimanski, the project manager.
Their mission is to clear pathways along Tilghman Island and also allow people travel to Poplar Island.
"All of this is very important to keep these channels open so boaters can get in," says Jim Snyder from the U.S. Army Corps of Engineers.
Due to several storms and erosion, waterways have been filled with sediment. This project looks to help reverse some of that damage.
"This project is dredging about 100,000 cubic yards of sand, silt, and other material that might be in the channel to an upland placement site to clear it for marine traffic," says Szimanski.
Hydraulic dredges will be used for this project and the cutter head will be able to pick up material. We're told this type of equipment is really good for small areas.
Project manages say tourists are not going to be only ones benefiting from the project. This project will also be helping watermen in the area.
"This project is really important for the eastern shore. There is a lot of local marinas, and watermen use the area. There is also oystering over at the Harris Creek side," says Szimanski.
The projected is expected to be completed by May 1st.