Coastal storm pounds Ocean City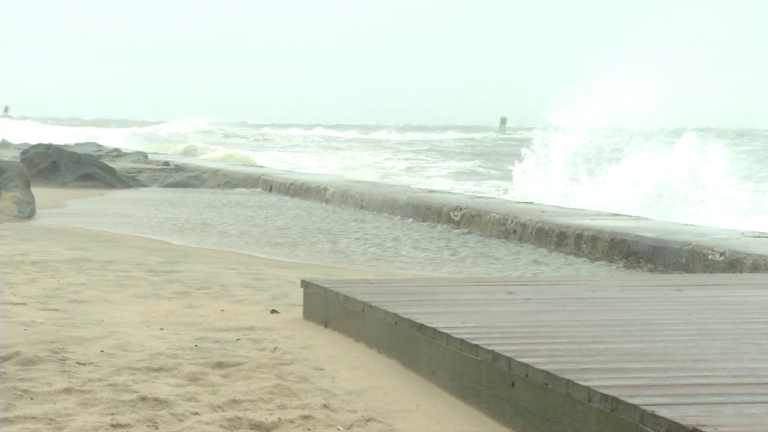 Delmarva is experiencing coastal storm number three here in the month of March, and this one is proving to be as challenging as the first two.
In Ocean City, the wind is constantly gusting, causing rough waters.
47ABC learned from officials that although it's unlikely, this storm could cause some beach erosion.
Jessica Waters, The Town of Ocean City's Communications Director said, "Beach erosion is always a concern when we experience Nor'easters, even sometimes more so Nor'easters than hurricanes, because they tend to linger around."
We've had our fair share of coastal storms in March but so far, the Town of Ocean City has been pretty lucky, and officials say there has been little to no beach erosion.
Terry McGean, the Town of Ocean City's City Engineer said, "We've actually been very fortunate. While there have been Nor'easters north of us, really, when they have hit us, they have been nor'westers, or southwesters. As a result, we have not had very much beach erosion, it has been very minor."
The lack of damage is also largely thanks to the Town's beach replenishment project.
Waters said, "We really do the best that we can to prepare for this type of event, you know, our beach replenishment program is in place, we have been continually pumping."
Although there was no real beach erosion from those storms, a new portion of beach was temporarily revealed in the inlet due to winds coming from the south west, but McGean says it won't stick around.
"The last time this happened a couple years ago it went away on its own once the predominant current resumes. We expect that to happen again, but we're keeping an eye on it," McGean said.
Some locals have expressed concern about what this Nor'easter will do to the inlet, but officials say there is no need to worry.
Waters said, "This type of storm, this nature, is out of our hands but the Town of Ocean City works very closely with the Army Corps of Engineers so if there is damage, they will be right on top of it."
Additionally, if any part of the beach, streets, or buildings is damaged, the town of Ocean City says, they have got it covered.
Waters said, "We really do our best to make sure we take steps ahead of time to protect our beach and to protect our property."
The Town of Ocean City says they will take care of any lasting damages before the summer season kicks off.
Unfortunately, the coastal storm is causing more than just heavy winds and rough waters, it is expected to bring coastal flooding to Ocean City.
Officials say Ocean City visitors and residents should steer clear of high water areas like St. Louis Avenue and Philadelphia Avenue, especially during high tide.
The tide is expected to be about 2 or 3 feet above normal tonight.
Officials also say you should avoid parking or driving in flood water at any and all costs.
McGean said, "It should be really confined to the streets you want to be careful where you leave your car if you live here."
"The biggest thing is don't drive into the water. You never know how deep it really is," he added.
High tide is expected to occur around 11pm Tuesday night and noon on Wednesday.