City of Salisbury unveils new youth community center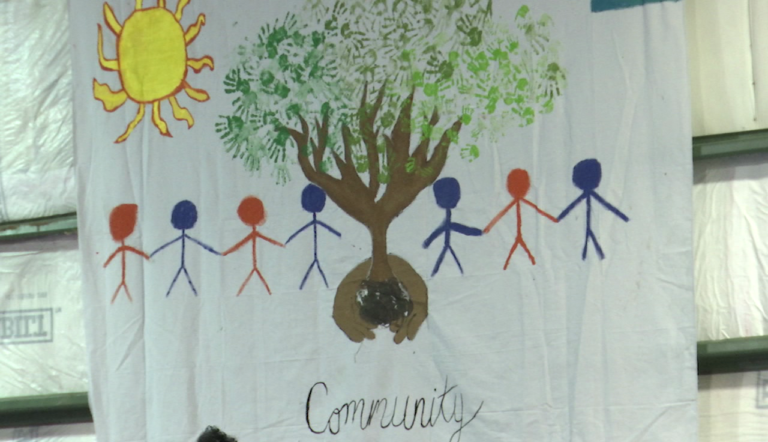 The city of Salisbury and it's community members are working together– one day at a time– to create a safer and more uplifting environment for the younger generation. On Monday, their hard work finally paid off as they revealed their first ever community center for kids of all ages– that will provide a space that encourages them and reminds them that against all odds– they have what it takes to succeed.
It was an exciting day for the city of Salisbury and it's community as they celebrated the opening of the new Truitt Street Community Center.
"This is our first community center as a city that is ours, that is owned by the city that we get to make sure every kid has free access to," said Salisbury Mayor Jake Day.
The new center came after the Calloway Street Gym, a longtime facility that was used for recreational youth activities, was torn down to make way for a parking lot. And after months of anticipation, the new community center was revealed with one goal in mind: to keep kids of the community safe.
"For a long time we have had city style issues. When I say city I mean like Baltimore, D.C., area and we were giving it country style fixes. We weren't really giving it the same type of fixes that the cities were using," said community advocate Jermichael Mitchell.
"It's really important because it helps keeps us off the streets from any drugs or anything so it's really good," said Salisbury teen Kiahya Camper.
Activities that will be provided at the new rec center include after school programs, homework assistance, basketball games, and more all free of charge.
"It's cool for a kid who has the money to go to a program where they can pay, but what about those kids who can't afford it. Then you oust them, they can't be involved they got to watch they got to pay to get in and watch. I just wanted to have somewhere where it was a safe haven where kids can say I don't have to pay to go to Truitt Street Community Center," said Mitchell.
The Truitt Street Community Center will officially open for programs starting next Monday, and members say this is the first of many more centers to come.
"Kids will always be kids we have to understand that but the ones who want to be saved and the ones that we can try to reach and touch, that's what this program is all about," said Mitchell.
Mayor Jake Day says construction on the Newton Community Center will begin in the next couple of weeks.