Two women charged in connection to Wicomico Co. child abuse investigation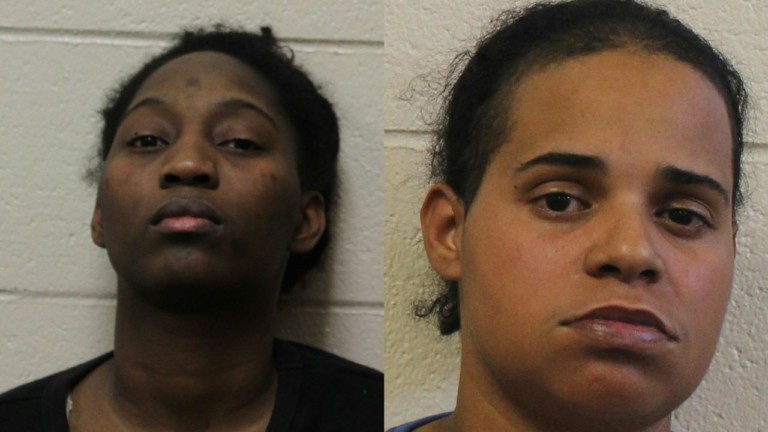 A woman and her girlfriend were arrested, after authorities say they abused three children in their care including forcing them to eat dog feces, in Wicomico County.
Maryland State Police say on January 26, the MSP Salisbury Barrack received information regarding allegations of child abuse involving 29-year-old Amanda Wright, and 25-year-old Besline Joseph, both of the 14000 block of Norris Twilley Road, in Mardela Springs. An investigation was immediately initiated, and Child Protective Services removed the three children from the home the night of the investigation started. Troopers say the children are ages 8, 9, and 10.
According to the report, the three kids lived with Wright and her live-in girlfriend, Joseph. Further investigation revealed that since last spring, or early summer 2017, the children were beaten on multiple occasion by both suspects. Troopers report that the minors were beaten with hands, extension cords, belts, sticks and other objects. The children sustained bloody noses, bruises and cuts.
47ABC has learned that Wright and Joseph also assaulted the children multiple times using a stun gun.
Investigators say the 8-year-old, 9-year-old, and 10-year-old were locked in closets and a basement. Troopers say there was limited time when they were not confined. Officials tell 47ABC that the children were in school. According to the law enforcement, the children were fed a diet of bread, water, oatmeal and, at times, they were forced to eat dog feces.
Wright and Joseph were arrested at their Mardela Springs home on Wednesday morning. Both women were charged with three counts each of first degree child abuse, second degree child abuse, first degree assault, second degree assault, reckless endangerment, neglect of a minor, stalking, use of a dangerous weapon with intent to injure, false imprisonment and one count each of causing ingestion of a bodily fluid, preventing/interfering with report of suspected child abuse or neglect, and conspiracy to commit first degree child abuse.
During the search warrant service on Wednesday, investigators say they obtained a stun gun and other information that supports the information developed during the investigation.
This case remains under investigation.
MSP Criminal Enforcement Division and Child Protective Services assigned to the Wicomico Child Advocacy Center assisted with the investigation.