Man guilty on multiple charges after previous conviction in Del.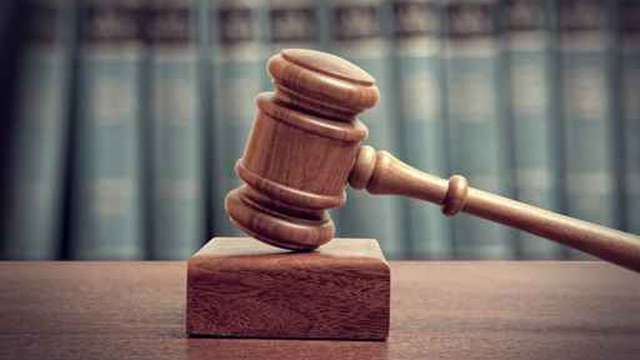 A Delaware man is facing time in prison and over a quarter of a million dollars in fines, after he was convicted for the same conspiracy offense, along with gun charges in a separate incident.
The United States Department of Justice for the District of Delaware says on February 7, 24-year-old Jon Henry, of Dover, pleaded guilty to the charges of conspiracy to make false statements to a gun store during the purchase of a 9 mm handgun, possession of that 9 mm handgun after having been convicted of a felony, and possession of marijuana with intent to distribute.
Authorities say on both occasions, Henry organized the straw purchase of a gun, meaning that he had a person with a clean criminal history buy him a gun that he could not have legally purchased himself. Henry's first conviction happened in 2015. During sentencing for that case, authorities argued that Henry was a member of a Dover gang called West Side Gang, the West Side Gang, that he had someone straw purchase a gun for him, that he gave the gun to another gang member, and that the gun was likely used in a shooting.
The 24-year-old was sentenced to 21-months in prison for the 2015 conviction.
While on supervised release for his 2015 conviction, the Dover man again solicited someone to straw purchase the 9 mm handgun. According to the Delaware DOJ, the gun store's video surveillance shows the straw purchaser and Henry in the store together. Henry apparently waved the gun around on SnapChat videos, and had it with him during a vehicular traffic stop by Dover Police in July 2017.
Law enforcement reports that this marks the second time the 24-year-old has been convicted of the same firearms conspiracy offense.
Henry is facing up to five years imprisonment and a $250,000 fine on the conspiracy charge, up to 10 years imprisonment and a $250,000 fine on the firearm possession charge, and up to five years imprisonment and a $250,000 fine on the marijuana charge.
Acting U.S. Attorney David C. Weiss says, "We are determined to keep guns out of the hands of criminals. Too many violent crimes result from straw purchasers buying guns for people who should not have them. We will aggressively pursue charges against all those involved in the acquisition of these firearms."