Local legend hopes to inspire youth to follow their dreams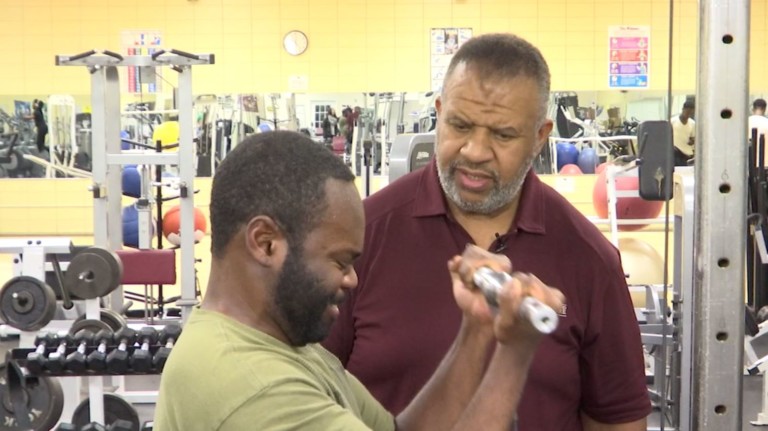 "They told me I would never become anybody."
Mike Hall has used those words as motivation for years.
Hall says, "I was the first African-American super lift in history to win a world championship. God allowed me to be a five time World Champion, ten time National Champion and the highest total in history, drug-free."
Hall is no stranger to the Eastern shore as a native to Sussex County. It's a place where many thought he wouldn't amount to anything.
"A lot of people used to say 'well man you're never going to accomplish great things being from Delaware,'" explains Hall.
But he had a passion he refused to give up on, powerlifting.
"I didn't have weights so I started with tree trunks and car rims. I was in the woods lifting trees."
Throughout Hall's powerlifting career, he stayed drug-free using, never using any steroids.
It's something few others can claim. The reason behind him staying drug-free, he wanted to inspire kids to let them know that their gifts didn't have to be altered.
Something he continues in retirement with kids at UMES.
"My motivation was the feedback and the impact I was able to make on people's lives and with young African American lives, but the young African Americans they have a treasure. They have something inside of them like a sleeping giant. They're going to have to do the work because no one is going to do it for you. We're all special."
Instilling motivation and passion for kids to chase their dreams.
"When people tell them what they can't, what they have to realize, they have to dig deep within and realize what they really want to be. They have to realize they are all these things plus more," explains Hall.