Contaminated water forces Blades residents to drink bottled water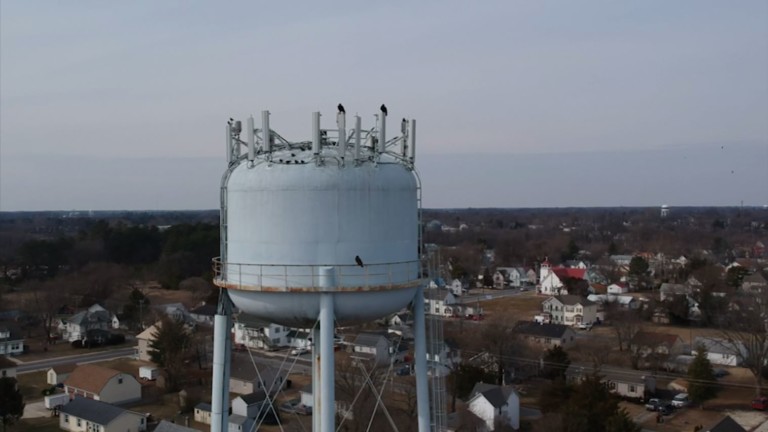 One by one, Blades residents pulling up to the town's volunteer fire station to pick up their 12 gallons of water.
It's a task many residents weren't planning on making Friday.
"It was just a little bit surprising. I've lived in Blades pretty much all my life and I've never had a situation like that before so it came kind of unexpected," says one resident.
But it's a necessary one after DNREC received unfavorable results from all three of the towns' wells, wells that are the water source for nearly 1,400 residents.
"We sampled for the town of Blades wells for these compounds called prefluorinated compounds and we got the results back in the last few hours and found that they are above EPA's human health risk advisory," explains DNREC Program Director Tim Ratsep.
Now the prefluorinated compound levels weren't just slightly above the EPA's standard, they were more than double the amount the EPA considers okay for human consumption.
That's the reason why bottled water is being provided for everyone.

"I want to make sure everybody is not drinking it and not consuming it, not cooking with it," says Vikki Prettyman, the town's administrator.
The tricky thing about prefluorinated compounds, or PFCs, is the fact that they aren't usually a part of testing.
Blades is actually the first town DNREC has sampled for pre-fluorinated compounds in Sussex County.
"It's outside the normal drinking water parameters that the Office of Drinking Water look for. The EPA asked us to run a certain type of analytics for 'p-flos' and the analyze it and then fortunately or unfortunately we found that there were excessive levels of 'p-flos' in the water," explains Chief Jamie Bethard, DNREC's Environmental Program Manager.
According to Delawares Division of Public Health, there are no acute risks that come with higher levels of PFCs, but long-term exposure can affect pregnant women, infants, and can cause cancer and liver impacts.
Right now, DNREC can't say how long the elevated levels have been like this since this is the first time they've tested it.
That's why they're providing the town with water until a solution is made.
"Bottled water and water buffalos for who knows how long. Hopefully we can get another source very quickly, we just really appreciate the communities hopefully patience with us," says Bethard.
Water buffalos will be delivered Thursday so residents can continuing filling up their jugs.
If there are any residents that can't make it to the fire hall, the town is advising that you call town hall so you can have your water delivered.
Officials say water will be supplied until they find a solution to the city's water troubles.