After Florida shooting, local officers increase school presence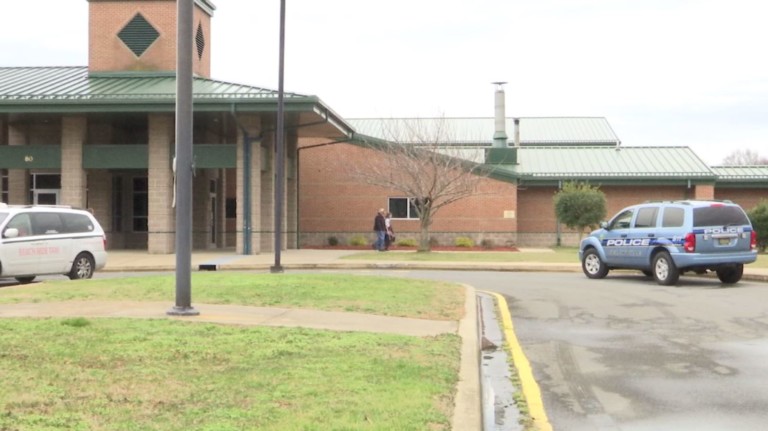 "When something like this happens in one school, trust me, all the other schools in the nation feel it."
On Thursday, Selbyville, Ocean View, and other local police departments made their presence felt. It was an appropriate response after another tragedy unfolded hundreds of miles away at a high school in Parkland, Florida.
"If not once but twice already today we had officers walking the perimeter of the school and conducting patrols in the building as well," says Ocean View Police Chief Kenneth McLaughlin.
More police and more security has become a necessary measure in 2018.
"There was a great deal of concern this morning from many of our parents in particular and so a big part of our presence today is just assurance," says McLaughlin.
After events like Wednesday's mass shooting occur, Indian River Superintendent Mark Steele always wonders if his district is doing enough to protect it's student body, visitors, teachers, and staff.
"You're always wondering have we done enough? Have we made sure these things can't happen in our districts and our schools," says Steele.
Steele says they have made school safety a priority in order to tackle this issue.
"Last year we passed a multi-million referendum with 1$.2 million ear marked for school safety. I think one of the biggest things, we always research, we look at what can we do?, what's the safest thing? Two things that really ring true that we found is resistance and response. Those are critical."

Resource officers or constables are in every school, students and staff participate in active shooter training, and added safety measures have been put in place.
But they've learned, even from the most recent shooting that there is always a need for revisions.
"After every one of these events trust me as information is coming out we're all sitting around, we're all dissecting information, and we're trying to formulate new strategies to respond to the events and the current threats," McLaughlin adds.
Superintendent Mark Steele tells me he hopes this encourages parents and students to report anything they see that is out of the ordinary.
Steele says that if you're a parent and you have concerns or even if you're a student and you have a concern that something's not right to please report it, especially since they have resources to investigate any report.
"If there's something that's a concern to you as a parent, call and let us know. Then we have the opportunity to do a check, we have two in house investigators who are almost like internal affairs for the district," says Steele.
And coincidentally, all 16 Indian River schools will be taking part in a table top active shooter exercise, where the schools will undergo training and a fake scenario Friday.