The Salisbury School starts up only school swim team in Wicomico County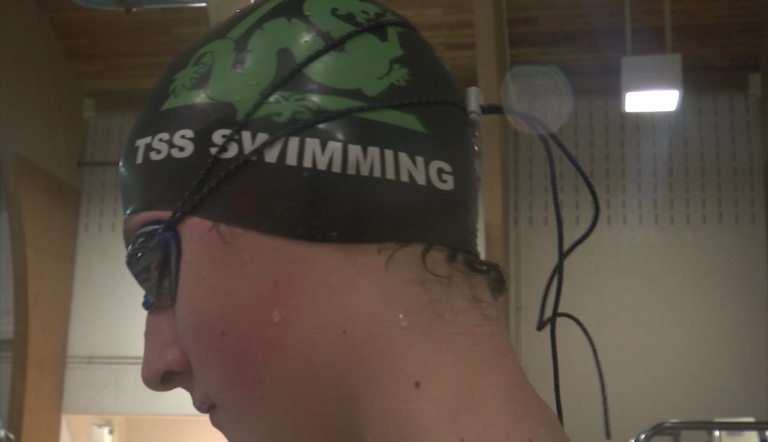 "To see them you know dive off a block and race it's been so exciting I'm so proud of them," said swim coach Jenny Donoway.
From learning how to dive, to learning the different swim strokes, The Salisbury School's swim team has been working together to become the best athletes they can be.
"It's just so important for the kids to learn teamwork and perseverance and determination and all the things it takes to be successful in any sport," said Jenny.
But this squad wasn't always here. The Salisbury School's swim team was non-existent for quite some time until students began showing interest in the sport. That's when the school decided to bring it back.
"I've always wanted to swim for a high school swim team and have credit for swimming in a high school sport," said swimmer Ashley Marcum.
With support from athletes families and athletic directors the team was up and running in November, and the husband and wife duo, Jenny and Keith Donoway from The Salisbury School, were the perfect coaches for the job.
"I swam competitively in college and teach swimming and my husband and I have done some swimming for the masters team locally," said Jenny.
"They're the best they're so supportive they don't care if you've been swimming for years or not at all like me they'll always be there to help you," said swimmer Logan Condron.
Because of the late start, the team has only competed in a couple of meets. But their coaches say they're already learning so much.
"Just in the few meets that we've had seeing the confidence levels of our newest swimmers and just seeing them being able to get school and really be proud of everything that they've done has been amazing," said swim coach Keith Donoway.
And the new team isn't just giving these students a competitive experience, but they're also making friendships that will last a lifetime.
"I think a lot of our kids have become closer because of the swim team like half these kids I didn't really talk to but now all of us have separate bonds and when all of us come together it's just amazing," said Marcum.
Next Thursday at UMES the team will be holding an interest practice where anyone at the school who thinks they would want to join next year-can come out and swim with the team to see what it's like.