Somerset County's first homeless shelter opens up just in time for the cold weather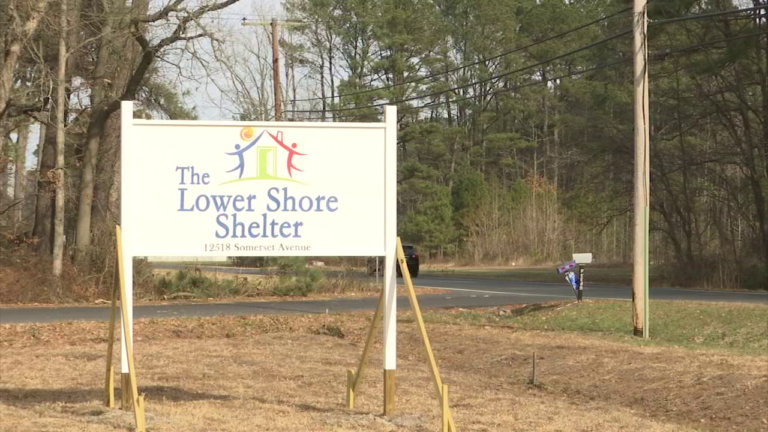 This type of harsh weather can be especially hard on the people who struggle the most.
In Somerset County, the second poorest county in the state, has found a solution to make sure there isn't a brutal struggle.
The county's first shelter, The Lower Shore Shelter, opened a few weeks back, just in time for this record-breaking winter.
It took five years to get the ball rolling. But they've finally set up shop in Princess Anne.
And with the bone chilling temps, it's needed now more than ever.
Before the shelther opened, things were different. Men and women had to commute to Wicomico or Worcester for shelter.
This brand new space is finally helping Somerset County residents and for many of them, it's the first time in a long-time that they've gotten access to modern amenities, like an oven, a shower, and even a play area for children.
The facility is around 4,000 square feet, with 4 bedrooms. The facility can take up to 16 people, people who won't be outside during the cold winter nights.
Vice President of the Somerset Homeless Committee, Dick Scott, says they are still determined to grow hoping to help even more.
"We're hoping to get that raised but that's a process so we're just, our main issue was getting it opened and now that's done and now we're seeing the need was definitely there. We feel it's a good thing we're doing, we should we could do more, but we're doing our part," Scott says.
Right now, men, women, and children are currently staying at the shelter and there is a waiting list.
We are told that they would like to get an emergency plan to house more people, but they need to be approved first.
Volunteers are there every day fixing up food but they are looking for even more volunteers.