Salisbury releases 2017 development numbers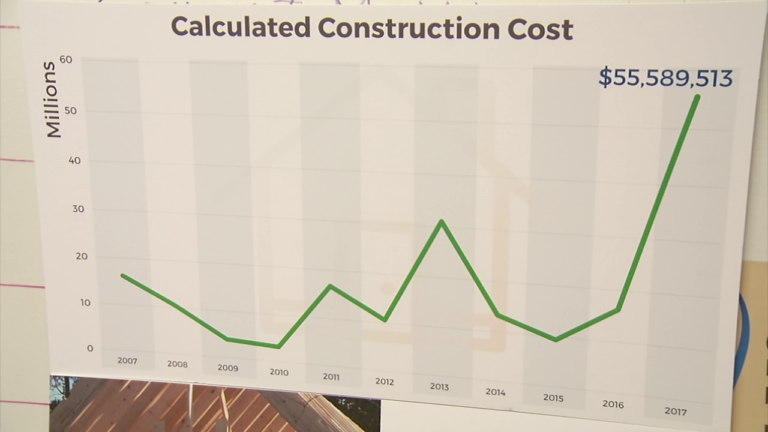 The City of Salisbury announced exciting development numbers from the year 2017 on Thursday.
They say 2017 was their best year for development since 2013, and one of the best since the year 2000.
Officials say in 2017, they had $55 million dollars in permitted construction allowing businesses like H&M, Royal Farms, Chipotle and more to move into the city.
While most of the development has been positive, city officials admit all the construction has been causing some headaches especially for businesses on Main Street, but they believe it is all worth it in the end.
Moving into 2018, the mayor is looking forward to adding more jobs to the fastest growing city in the state of Maryland.
Mayor Jake Day said, "We want to have more people working in trades, we want to see more people with those stable jobs, we want to see the construction market creating opportunities for people and putting local dollars in local pocket books."
Mayor Day says he expects that 2018 will be another big year for development.
Burlington Coat Factory has already been permitted and the grocery store Aldi will be breaking ground within the next five days.