Maryland officials announce measures to continue fighting the opioid epidemic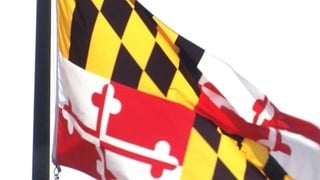 Maryland officials unveiled plans for continuing the fight against the opioid epidemic including suits against drug manufacturers and distributors.
On Tuesday, Governor Larry Hogan announced his administration's 2018 anti-opioid initiatives including treatment, prevention, enforcement, and budgetary actions.
According to officials, the following are among the state administration's efforts to combat the heroin and opioid crisis along with authorizing Attorney General Brian Frosh to file suit against select opioid manufacturers and distributors on the grounds that they have misled the public and helped to create the addiction crisis that is gripping the state and the nation:

A feasibility study will be conducted on converting a portion of the former Baltimore City Men's Detention Center into a therapeutic detention facility in efforts to provide treatment for individuals with substance use disorders and other behavioral health ailments.
Gov. Hogan will introduce the Overdose Data Reporting Act allowing emergency medical services providers and law enforcement share data about opioid overdoses. This would allow first-responders to distribute information and resources including life-saving naloxone.
Legislation was announced that would strengthen Maryland's Volume Dealer Law, which allows the prosecution of high-level drug traffickers who who deal large amounts of drugs. This would expand the bill to include fentanyl and include additional penalties for those dealing five or more grams of this extremely lethal additive.
-Gov. Hogan's fiscal year 2018 budget includes $13.7 million in new funding for the state's response to the heroin and opioid epidemic and $3 million in grant funding for local boards of education to implement prevention and education programs in addition to the $159 million initially dedicated to non-Medicaid substance use disorder and addiction programs.
"As the first governor in the country to declare a true state of emergency in response to the opioid epidemic, I am committed to doing everything in our power to bring those responsible for this scourge to justice and prevent future victims," said Governor Hogan.
In reference to the the authorized possible lawsuits, a stipulation was apparently made that all of the proceeds recovered in the suits must be directed toward innovative and new opioid treatment, prevention, and education programs.
In reference to Gov. Hogan's announcement, Maryland Attorney General Brian Frosh released the following full statement:
"Governor Hogan often issues a press release saying he has 'directed' us to do something after we have asked for his approval. As he has done here.
The Consumer Protection Division is already involved in ongoing investigations and actions against manufacturers and distributors of opioids. We have multiple attorneys working tirelessly to advance these efforts. Our Criminal Division has prioritized combatting the heroin epidemic by focusing on dismantling the most dangerous drug organizations across the State. Since its inception in 2015, the Organized Crime Unit has indicted dozens of drug traffickers. The Unit, in coordination with local, State, and federal prosecutors and law enforcement agencies, is currently investigating dozens more cases. We simply do not have sufficient resources, however, given the enormity and urgency of this effort.
To continue to wage war against this epidemic, the Office of Attorney General requested four additional positions—two in our Consumer Protection Division and two in our Criminal Division. Our request was denied by the Governor."