Local lawmakers react to agreement to end government shutdown; House vote remains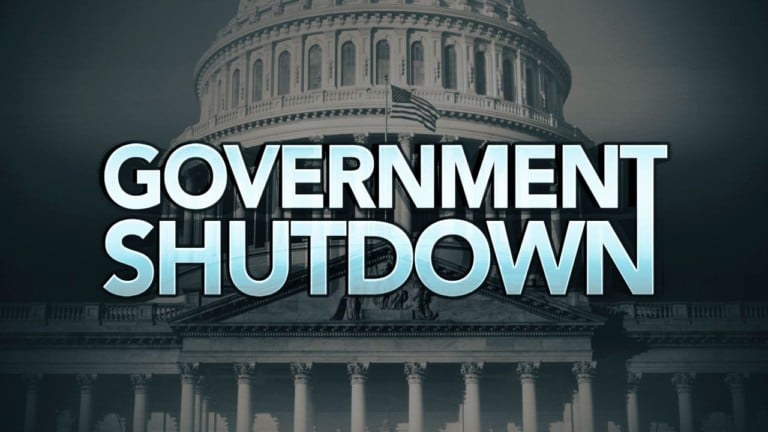 Delmarva lawmakers react, after a compromise was reached to end the federal government shutdown, in Washington.
On Monday, Senate leaders apparently reached an agreement to reopen the federal government through February 8. The three-day shutdown came after Republicans, who control both the Legislative and Executive branches of government, and Democrats could not compromise on a budget that included protecting DACA recipients from deportation. The Deferred Action for Childhood Arrivals Program also known as DACA protects undocumented young immigrants from deportation, most of whom were brought to the country as children.
The Associated Press reports that Senate vote was 81-18 to end the shutdown and the Senate still must vote on final passage to send the bill to the House.
Local lawmakers reacted to Monday's vote to end the shutdown and fund the government:
U.S. Senator Ben Cardin (D-Md.) says, " Four months into the fiscal year, Republicans, who control the White House and both houses of Congress, finally understand that we cannot govern from continuing resolution to continuing resolution. It took extreme measures to get us to this point. Leader McConnell will be held to his word that we will have a spending bill that addresses both defense and non-defense priorities, along with a fair opportunity to pass immigration reform.
Democrats never wanted to see the federal government shut down, even for a few days, but we needed to take a stand to keep this budget can from being kicked down the road again and again and again. For Marylanders who work for or support the federal government, including our military personnel, the frustration and hurt of a shutdown has hit especially hard. There is no such thing as a 'good shutdown,' as the president characterized it. I'm proud of the military and civilian workers in Maryland who support our federal government, and will do all I can to ensure they are made whole after this experience. These public servants represent the best of America and they deserve our respect and gratitude."
On Sunday, U.S. Representative Andy Harris (MD-01) said via Twitter, "Senator Schumer objected to and stopped a 10pm vote to end the shutdown. He owns this. #SchumerShutdown goes into day 3."
U.S. Senators Mark Warner and Tim Kaine (D-Va.) released a statement saying, "As a result of those discussions, we now have a path forward to resolve many of the challenges that Congress has punted on for months, including a long-term solution to sequestration and full-year funding for our government and the military. Today we are reauthorizing the Children's Health Insurance Program (CHIP) that tens of thousands of Virginians rely on – after months of Republican obstruction – and giving servicemembers and federal employees peace of mind that their paychecks will arrive on time. We also have the opportunity to finally make investments here at home to fight the opioid crisis, provide relief for communities hit by natural disasters, allow those who rely on community health centers to get care, reform pensions, and much more."