Legislation looks to help cap drunk driving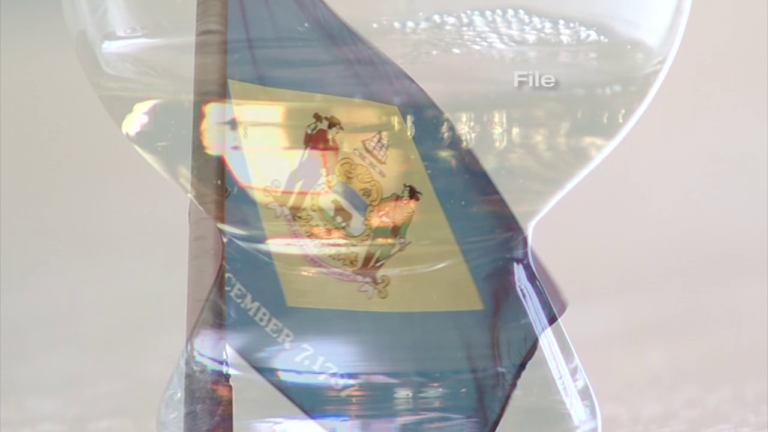 Across Delmarva every night decisions are made whether to finish that last drink or to leave it before that drive home. Not being able to take the last of that adult beverage home can lead to poor choices that can have fatal consequences.
Delaware is looking to make that choice easier and the roads safer with one piece of legislation.
Capping your drink isn't something you think about when you're out at your favorite restaurant or hanging with friends at the bar, but it could be the difference between a night to remember and some tragic consequences. At least that's what 20 of Delaware's lawmakers think who co-sponsored House Bill 284.
The legislation would allow consumers to cap any of their alcoholic drinks, other than beer and take it home. A noticeable change from the law on the books that allows you to cap wine from restaurants, but not at wineries or places that sell spirits.
"This will allow you to take it home with you and not drink a little more than you want to, it will be safer for you to be on the highways and not waste the wine by leaving it there," says Rep. Ron Gray of the 38th district.
"It enhances something that they do. They drink responsibly and drink socially. But that being said nobody should be made to feel by anyone that they need to be rushed through a beverage, and that's sometimes what happens right now," says Senator Ernesto Lopez of the 6th district.
The hope is that this bill will help drivers make the safe, smart choice to hold off on finishing that last drink before they hit the road, to cap it and save it for later.
Those we spoke with in the restaurant industry have mixed reviews of the bill, concerned it could lead to more drinking and driving.
The bill has bipartisan support in both legislative bodies, supported by 15 republicans and 5 democrats.
It was handed to the economic development, banking, insurance, commerce committee. Right now, it is unknown how long it will take the bill to move forward from there.