Governor Terry McAuliffe gives his Final State of the Commonwealth Address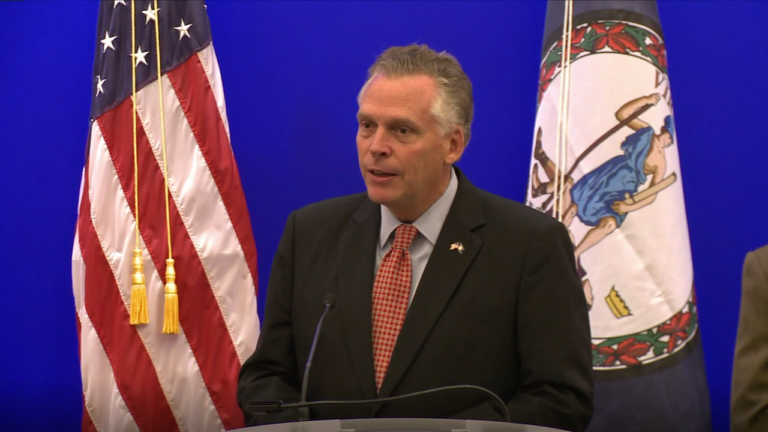 At the end of his term in office, Governor Terry McAuliffe of Virginia stood before the General Assembly Wednesday evening to give his final State of the Commonwealth Address.
In his speech, McAuliffe highlighted some of the major economic, social and infrastructure achievements during his time in office. Among these topics, he emphasized the steady increase of jobs, reform in education and workforce development systems and the improvement of energy options within the state.
He also highlighted achievements such as the fact that 31,000 veterans in the state are no longer homeless and now have jobs.
Among all of this, he recognized the family of Heather Heyer, a 32-year-old paralegal who was killed during the Charlottesville riots back in August, while speaking about the hope for social justice in the future.
Governor McAuliffe neared the end of his speech with a powerful message going forward stating
"Virginia is a different place than it was four years ago, and for that we should all be proud. But there is still more work to do…I may not be here to continue the battle, but the budget proposal I am leaving behind reflects the enormous progress we have made and the need to keep moving forward"
McAuliffe says that he and Governor-elect Ralph Northam have already sat down and discussed what legislation they want to see passed in the years to come.