Delaware's DOC making strides to improve correctional centers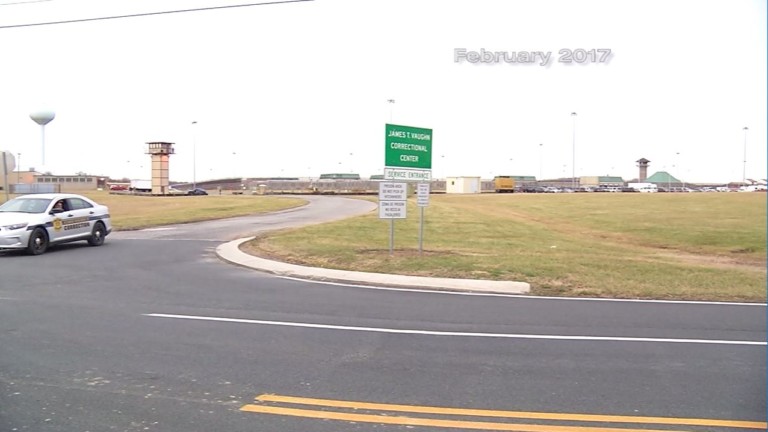 A positive update out of the James T. Vaughn Correctional Center in Smyrna. Gov. John Carney announced Thursday that progress is being made and the state is improving the prison that was also the site to a fatal hostage situation nearly a year ago.
"Step by step, one small step at a time we're starting to make bigger changes."
There's still a long road ahead for getting the James T. Vaughn Correctional Center where it needs to be.
The prison that was thrust into the national spotlight nearly a year ago when prison hostage situation turned fatal.
The woman in charge of the turn around, Special Assistant to the Governor, Claire DeMatteis.
"When I first took the assignment in July, I didn't think necessarily in January we could report progress on all 41 of the recommendations but we are," says DeMatteis.
Progress, even Geoff Klopp, President of Delaware's Correctional Officers' Association (COAD) recognizes.
"They've absolutely made progress, you know, Claire Dematteis has done a great job. The governor appointed her to oversee this situation and we've made progress in a lot of areas," says Klopp.
Areas like security and correctional officer training.
"The Department of Corrections got the final report September 1st, by November 1st those cameras were starting to be installed at JTVCC that's progress," DeMatteis continues, "Starting next week 1,200 correctional officers are going through a specialized six-hour training on risk management skills, de-escalation skills, cultural competency, understanding different cultures, communication skills."
But there is one area that Klopp tells us still needs a lot of improvement, recruitment.
"Now more than ever we need to redouble up our focus and our efforts on staffing and getting quality correctional officers in the door and there's work to be done in the severance package and making sure we can retain these officers."
Currently Delaware is short about 250 correctional officers. It's an issue DeMatteis doesn't deny.
"The DOC is absolutely focused on the need to improve recruitment and keep the officers that we have. We need them and we're going to hire them and they are going to get good salaries and benefits but it's not as if we're in a crisis situation," says DeMatteis.
Klopp says he is working closely with the Governor's Office to make sure the progress continues for hiring and retaining correctional officers.
He says better pay, compensation packages, and maybe a signing bonus are all things that could do the trick.
One thing that could help is the state announcing that the starting salary for correctional officers is increasing from $40,000 to $43,000 to compete with other career paths.
Those like DeMatteis believe the increase in pay along with additional structure could help with the vacancies.
"There's a career ladder in place so officers can see how they can progress and a salary increase along the way," says DeMatteis.
Thursday's report is the first of two public reports that will be released. The second and final one will be issued in July.