Bill introduced stressing 9/11 education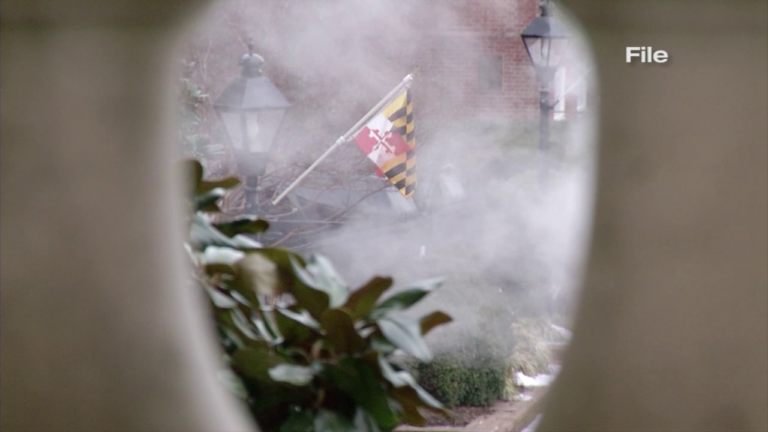 The tragedies of 9/11 still effect our nation, and our everyday lives over 16 years later. However, some argue children who did not live through the events need more education on the events that transpired.
That's where one eastern shore delegate comes in.
Johnny Mautz, representative for District 37B, introduced a new bill in Annapolis Friday titled, "Education – Commemoration – Terrorist Attacks of September 11, 2001."
The bill mandates Maryland's public school's recognize the attacks of September 11th.
"In my lifetime I have not seen us as one country as one nation the way we were the days and the weeks following what happened. And that's something that should be remembered and held up," said Mautz.
Most of us remember the moment we saw the smoke billowing from the towers in New York on 9/11. It's an event children in Maryland's public schools today have no recollection of.
Mautz says he has received some skepticism with the introduction of the bill, but a lot of interest from colleagues, as well.
Despite the lukewarm reception, he is moving forward with legislation, adding there has been a lot of positive reaction outside of Annapolis.
Talking to his own kids about the event gave Mautz inspiration for the bill.
"They're seven and ten, and I had to explain to them what happened on 9/11 and their understanding was no where near my recollection… It struck home to me they don't know our country the way that it was before 9/11, and what happened to our country after 9/11."
He adds listening to teachers complain about the lack of 9/11 education on the anniversary and listening to constituents at Fire Association meetings aided in the crafting of the legislation.
Back at home, we spoke with officials from Wicomico and Dorchester County Public Schools, both of which say they already have events to recognize 9/11, adding the districts support the new bill.
"Most of our kids learn about 9/11 in the history books, but it's also important that we have ceremonies and special recognitions so that they also get a taste of what it was like," says Wicomico Public School communications director Paul Butler.
Mautz's bill has not yet been assigned a number, it will be assigned one over the weekend. The bill will be read across the desk Monday and will likely be referred to the Ways and Means Committee.