Undercover investigation reveals animal cruelty in Tyson farm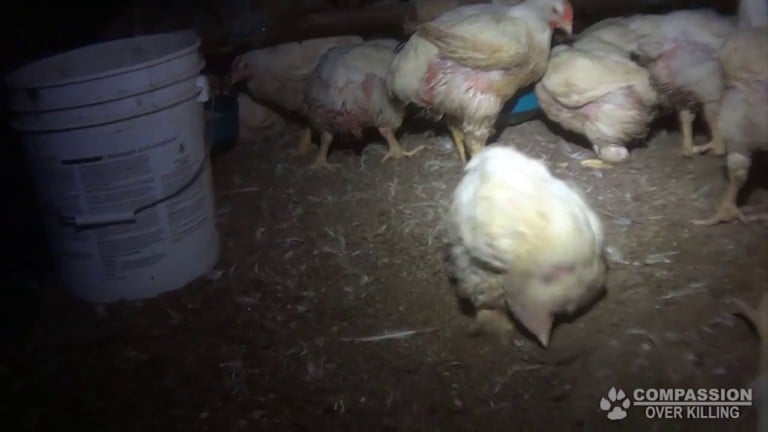 Caught on camera, undercover footage shows workers abusing a chickens at a Tyson facility out of Virginia. Tyson employees are shown striking and slamming chickens at a factory farm in Temperanceville.
"We're not surprised of that our investigators are witnessing and documenting cruelty. But there is never a moment when we watch this footage that we're not horrified. It is always shocking to see the way these animals are suffering," says Erica Meier, the Executive Director of Compassion Over Killing.
The non-profit organization based out of Washington D.C. works to uncover acts of cruelty to animals. The footage was captured by a Compassion Over Killing investigator, and was released last week.
"It often happening when no one is watching and this is one of our key elements of our undercover investigations," says Meier.
47 ABC reached out to Tyson Foods who say they are 'outraged' by what they saw in the video.
The company released these statements:
"It's our responsibility to ensure that everyone who works for and raises animals for our company treats animals properly. Within an hour of seeing this video, we confirmed the location and owner of the farm. We are terminating the contract with the farmer who allowed these actions to take place and are removing any of our birds from his care. As of this morning [December 5], 10 employees of the contract catching crew shown in the video have been fired from their jobs." – Doug Ramsey, Group president of poultry for Tyson Foods.
"The people in this video were trained in proper animal handling, yet chose to ignore their training. They failed to alert management about the treatment on this farm and utterly failed to uphold a simple Tyson Foods core value of treating animals in their care humanely. A non-negotiable condition of employment or any contract agreement with Tyson Foods is a dedication to treating animals properly." – Justin Whitmore, Chief Sustainability Officer for Tyson Foods.
However this isn't the first time Tyson has been caught on tape. Back in 2016, Compassion Over Killing uncovered a practice known as 'boning' .
"That practice is inserting a tiny tooth pick like in the nose of male breeder birds," says Meier.
The organization tells us their first investigation helped stop this practice, which is why they are optimistic that this second investigation will continue to bring change to the poultry industry.
"We strongly believe that consumer knowledge and public demand will bring about change," says Meier.
Compassion Over Killing tells us they've turned this evidence to the authorities and recommend that legal action is taken.
Tyson Foods tell us in addition to terminating the farmer's contract they will also be re-emphasizing proper animal handling to the employees that handle their live birds.