Peninsula Alternative Health opens its doors: an exclusive look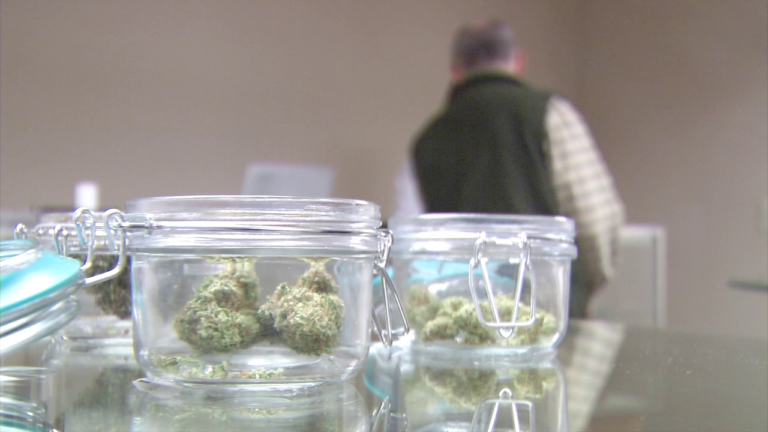 After years of hard work and preparation, Peninsula Alternative Health in Salisbury opened it's doors on Wednesday and we got the exclusive inside look.
CEO Anthony Darby says the dispensary's goal is to provide the Eastern Shore with an alternative to opiates and provide medicine to those in need.
"As of right now we are the only dispensary within a two hour radius, so those folks really on the entire eastern shore, upper, middle, and lower shore, we provide them with an opportunity to get medical cannabis, an alternative therapy to traditional pharmaceuticals like oxycotin for pain, or even other alternatives," Darby said.
47 ABC spoke with patients who said they're excited to make the transition from opiates to a healthier, less addictive option.
Judy Hyman, a patient, said, "I've been on a lot of medications for the chronic pain and I just really would like to have something that would handle the pain and at the same time, not be dopey and all of that, and get off the opioids."
A lot of Peninsula Alternative Health's products are locally grown. The Malowi Gold and the Purple Malowi strains are both grown at Shore Natural Rx, which is located right outside of Berlin.
Darby said, "We're really hoping to grow our product line and what we're offering. I'm really excited for, 6 to 9 months down the road, when our patients are getting larger variety of product offerings and it's at a much better price point for them and more affordable for our patients to medicate."
Locals said they are happy with the dispensary and it's products so far and said they are looking forward to seeing all that Peninsula Alternative Health will bring to the Eastern Shore moving forward.
Judy Hyman said, "I feel that it will help people who are on the heavier medications to have an alternative for them and also it will create more jobs and hopefully alleviate some of the taxes."
If you are interested purchasing medical marijuana products from Peninsula Alternative Health, you do have to pass through necessary steps and have a prescription.
Those steps are:
Go to mmcc.Maryland.gov to register with the state
Get a certification from a physician
Visit the dispensary