Future looks bright for eastern shore as 2018 economic forecast results are in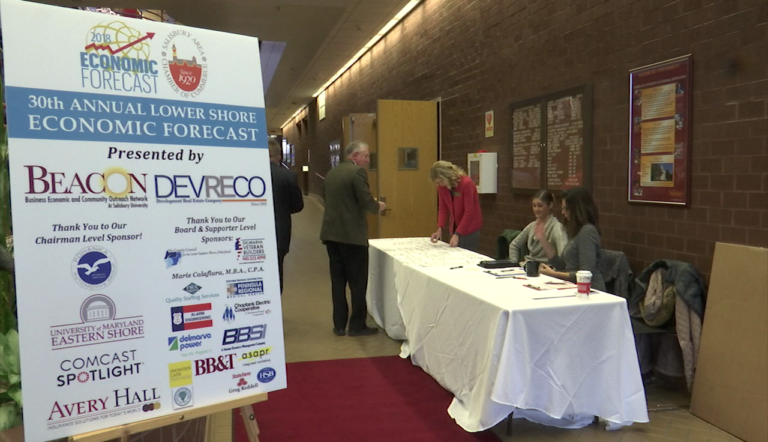 "This is the first time in 28 years we've seen this big big change," said Director of the The Business Economic Community Outreach Network, Dr. Memo Diriker.
Diriker was in complete awe after seeing the outcome of the 2018 economic forecast for the eastern shore, saying he's never seen results like these.
"First time in 30 years our local decision makers our local opinion leaders believe our local economy is actually going to do better than the national economy," said Diriker.
The business economic community outreach network, otherwise known as Beacon, does the forecast quarterly, comparing the eastern shore's economy to the national economy. They say compared to previous years' results this year's economic forecast is the best one yet.
"Last year was doing better compared to the year before but the growth rate was slow, suddenly we see that growth rate picking up," said Diriker.
Tuesday as Beacon presented their forecast, state leaders remained optimistic that salaries, wages, and jobs will continue to improve given this past years success.
"We've added 133 thousand jobs after losing nearly 100 thousand jobs over the past three years ," said policy and legislative director for Governor Larry Hogan, Chris Carroll.
However there are causes for concern with the most recent survey.
"Agriculture was slightly up to optimism but not as high as the other sectors and then the health care sector for the first time in 10 years was being shown as steady rather than improving and we suspect that has something to do with the changes to the ACA," said Diriker.
Despite that state and community leaders expect positive trends to continue in 2018 based off the recent success.