Democratic Senator weighs in on Eastern Shore's economic impact on Maryland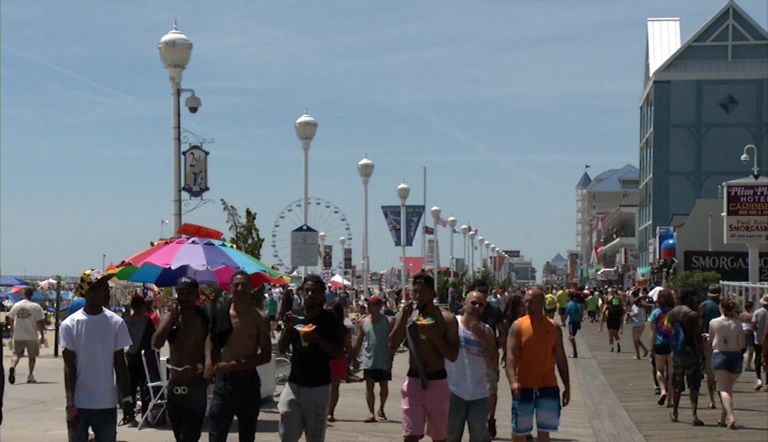 In Salisbury, business leaders met to talk about Maryland's Economic Forecast. Leading the charge was Senator Chris Van Hollen, who didn't shy away from questions about proposals and changes that could have a big impact.
"This isn't about the D or the R this is about you. It's about you and each and everyone of you and how we're able to work hard for you is by building these relationships again,small business, poultry, tourism, our water quality all the things that depend on us," said Maryland State Senator Jim Mathias.
Senator Chris Van Hollen is typically busy in Washington D.C., but that doesn't mean that the Democrat isn't paying attention to what's happening on the Eastern Shore.
"You have so many great assets, Salisbury University, you have Wor-Wic Community College, you've got a port, you've got a regional airport, and there's a lot of work we can do together," said Van Hollen.
During a quick stop, Monday, the legislator was complimentary,while talking about all the ways Delmarva makes the country and Maryland better. While in front of a crowd of business leaders, the Senator highlighted farmers, small businesses, tourism and more, while tackling some local hot topics like the wind farm project in Ocean City.
"These off shore wind developments are going to be great economic drivers for the state of Maryland. It will put us at the forefront of renewable energy, wind energy in the United States; it'll mean lots of jobs here in Maryland and on the Eastern Shore," said Van Hollen.
It's an interesting take from the Senator – given the debate at city hall and the many concerns from leaders about the turbines and their effect on tourism.
But Van Hollen didn't seem too concerned with the opposition, going a step further to say that the city should be careful when talking about ways to balance tourism and potential investment.
"In my view it's a big mistake to introduce legislation that would arbitrarily limit the siting because that will endanger these really important investments that mean thousands of jobs and lots of dollars for the eastern shore," said Van Hollen.