Del. Task Force meeting covers the criminal aspects of legalizing recreational marijuana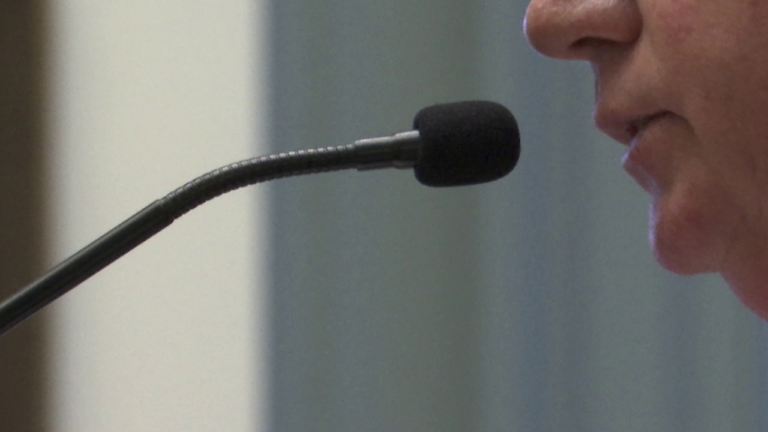 The first state could potentially become the next state to legalize recreational marijuana.
Delaware created an adult use cannabis task force, each member appointed by the state.
Some of those members support the legalization, while others do not.
The purpose? To bring forward all sides of the argument and to discuss the implications, if this were to go through.
The committee has been hosting meetings since September and their latest one was held today, where the public hearing focused on the criminal aspects of legalizing recreational marijuana.
Many spoke the pros and cons of the legalization.
AAA's spokesperson, Cathy Rossi is a part of the task force and she hopes that her voice is heard.
"It's AAA's position that we would be jeopardizing public safety by legalizing recreational marijuana," Rossi says.
But she's not the only one, trying to weigh in. The Marijuana Policy Project is also throwing their hat into the ring
MPP's legislative counsel Kate Bell says, "They found there was not a significant increase in traffic fatalities in the states that have legalized marijuana."
And both sides are butting heads.
Rossi says, "The states who have legalized have seen significant increase in traffic crashes and fatalities as well as an increase of use among young people."
Bell responds, "One of the opponents said well marijuana related fatalities have increased and that sounds scary, marijuana related does not sound like you think it does. All that it means is that someone in the accident tested positive for marijuana, which could have been in their system for a long time. So it doesn't mean they are impaired."
Another factor popping up, the concern over drug recognition experts. Rossi says they have concerns on not having enough DRE's or canines.
Bell says they can train more DRE's through the taxes from the legalization.
NAME:Kate Bell – Marijuana Policy Project
Despite having opposing views both believe that looking at other states that have legalized can be helpful.
During the next meeting in January the committee will be go over the final report. That report will be given to the general assembly at the end of February.