Community helps Wicomico County family recover following house fire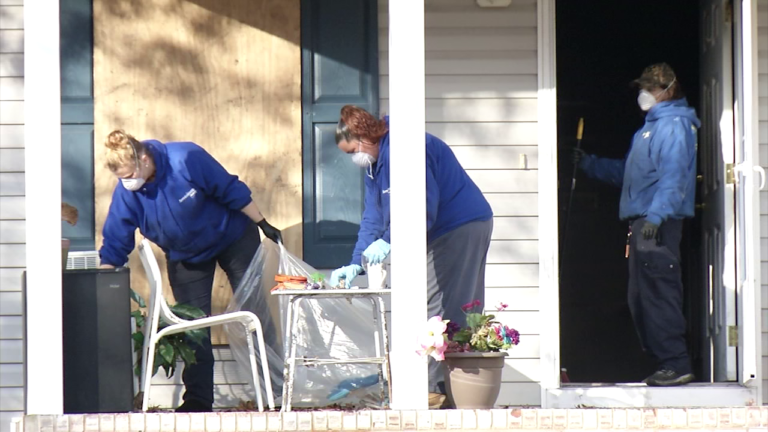 A Wicomico County family continues to recover from an arson that nearly destroyed their home earlier this month.
An investigation has revealed that a teenage boy broke into the Pittman's house while they weren't home, stole their property, and then set the house on fire to cover up his crime.
Just in time for the holiday season, the local community is helping the Pittman family in their recovery process.
Robany Pittman, the homeowner, said, "At first it was really hard but it's getting better."
State Farm, Lowe's, and the Office of the State Fire Marshal have all teamed up to help the Pittman's have a happier holiday season following the devastating house fire.
Robany Pittman said, "Everybody's bought me trees, I have two Christmas trees, presents. It's getting better so i just look forward to moving back though."
Robany Pittman told 47ABC the donations mean the world to her and her family. "It makes me happy. I mean, because I'm the type of person I don't ask for a lot, but I didn't even have to ask. Everybody just started giving and giving and it's been wonderful," she said.
Right now, the house is still in pretty rough shape.
Robany Pittman said, "It's going to be a complete gut job, so where I'm at now, I guess I'm going to be there for six months they said, so everything's really bad on the inside.">
In the mean time, Robany Pittman said her kids are successfully adjusting to life in their temporary home. "Now that they're settled, they're better. You know, my son is handicapped, he is more settled now I think the first few nights, we didn't sleep very well, but now you can tell that they're comfortable," she said.
The Office of the State Fire Marshal hasn't forgotten about Robany's son.
Pittman said, "I've been having to take my son back and forth to school so the Fire Marshals not only did they bring us gifts, they've, they're going to put a hitch on the back of my car now so I won't have to like take my sons chair apart every time I put him in where I can just put it on the back of the van and I thought that was really awesome."
As for the future, Robany Pittman said she is looking forward to moving back in.
"They estimate it will probably be June I think. Well that's how long they have me where I'm staying now, so they're thinking six months. That would be almost in time for my birthday, my birthday is in June," she said.
The Lower Eastern Regional Office will also be providing the Pittman family with a Christmas Eve dinner.